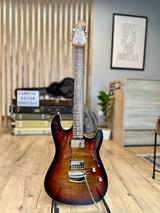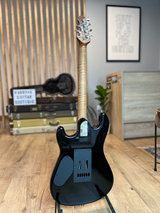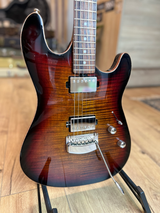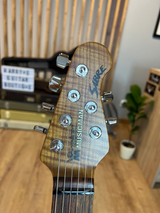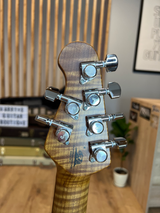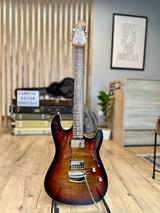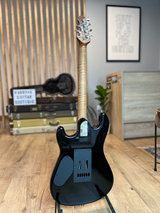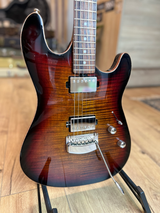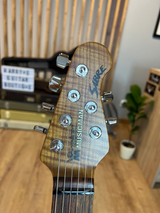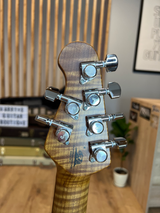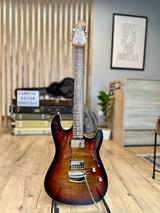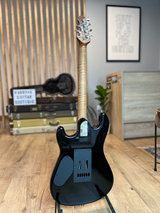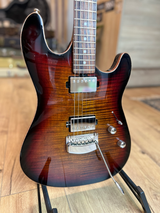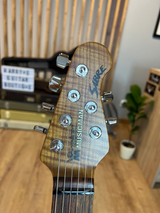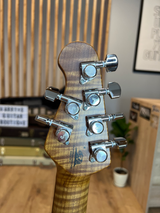 Music Man Sabre 2020 Boujee Burst
Music Man specializes in creating instruments that are beautiful, playable, full-sounding, and amazingly dynamic. Sabre is a special example in this respect. It not only looks phenomenal but also plays like one. It has a clear sound, where every sound has its place, and thanks to a very thin neck with a slight V shape and steel frets - there is no resistance.
The original Music Man pickup under the bridge has been swapped out for a Lollar Imperial High Wind, which accentuates the guitar's midrange nicely and blends nicely with the humbucker under the neck. You can find there a thick, meaty hum, glassy singles toned up to racy rock energy.
It's hard to find a better example of the extraordinary art of modern guitar making. I highly recommend it to anyone looking for a professional and versatile instrument.
Specification
Body: Okoume mahogany
Top: Flamed Maple
Neck: Burnt maple, light V-shape
Fretboard: Rosewood
Radius: 10"
Scale: 25.5"
Pickups: Music Man Custom Neck, Lolar Imperial High Wind Bridge
Keys: Schaller M6-IND
Bridge: Music Man Vintage Tremolo
Relic: no
Case: yes
Certifications: no
Weight 3470 grams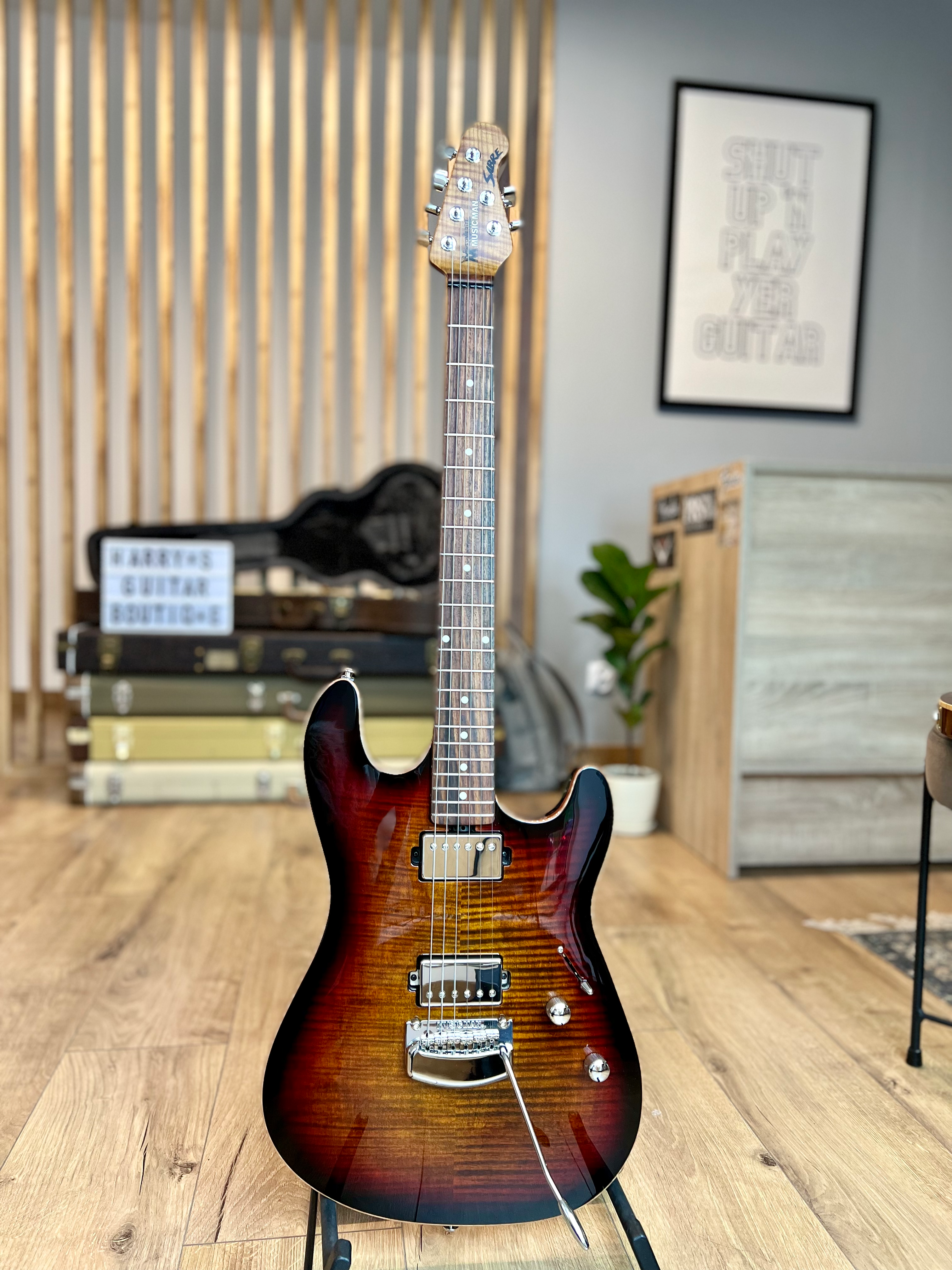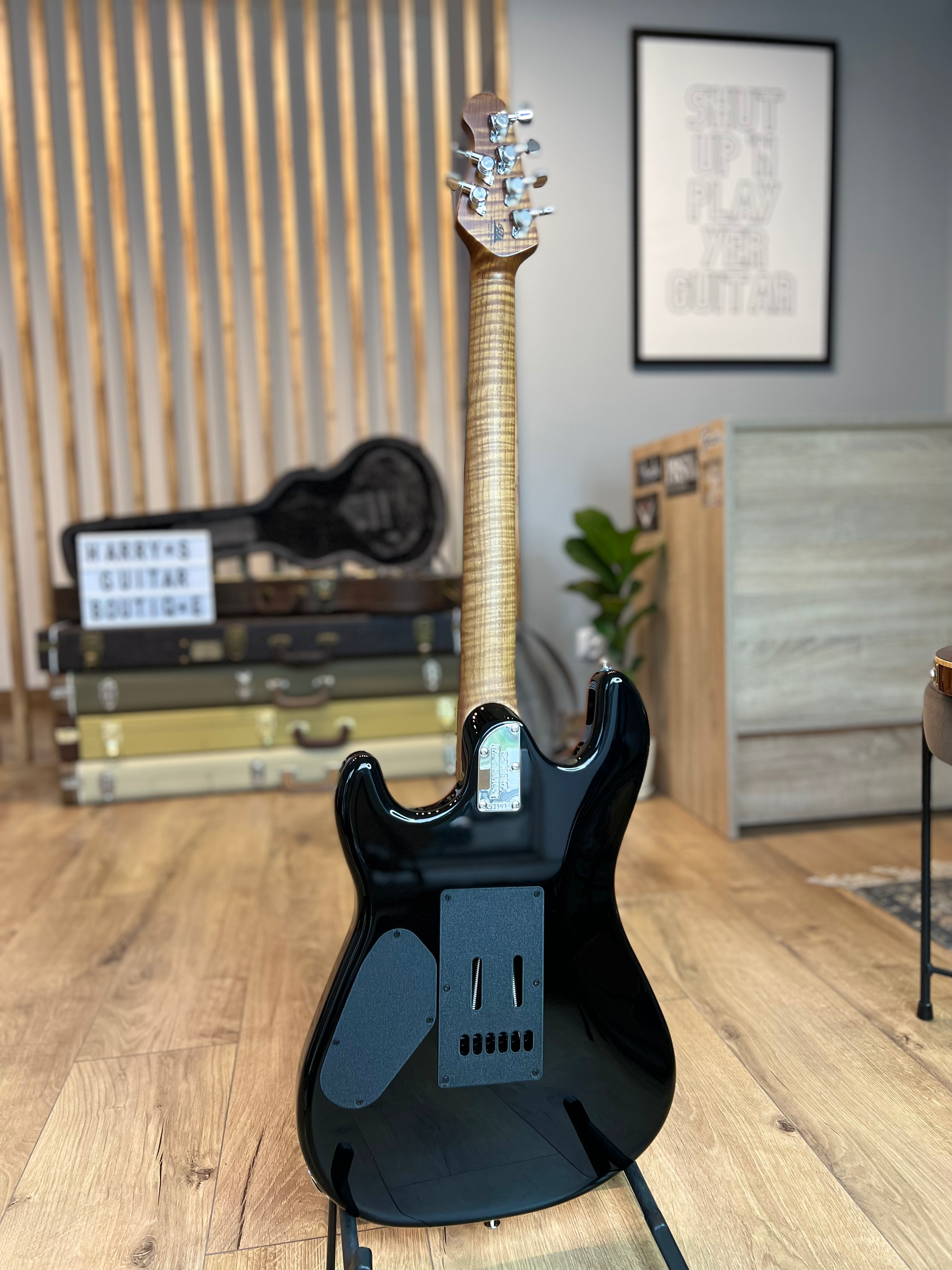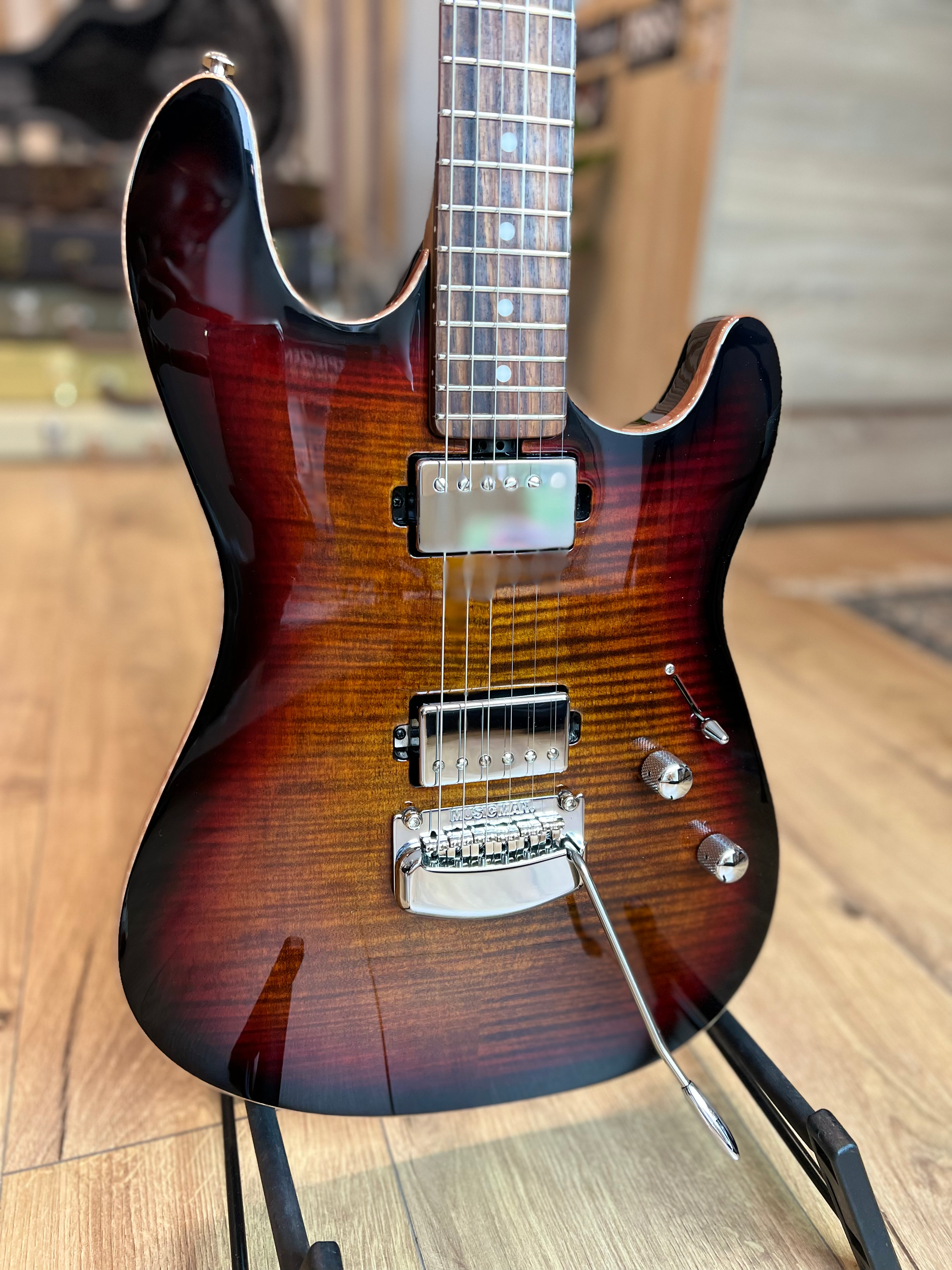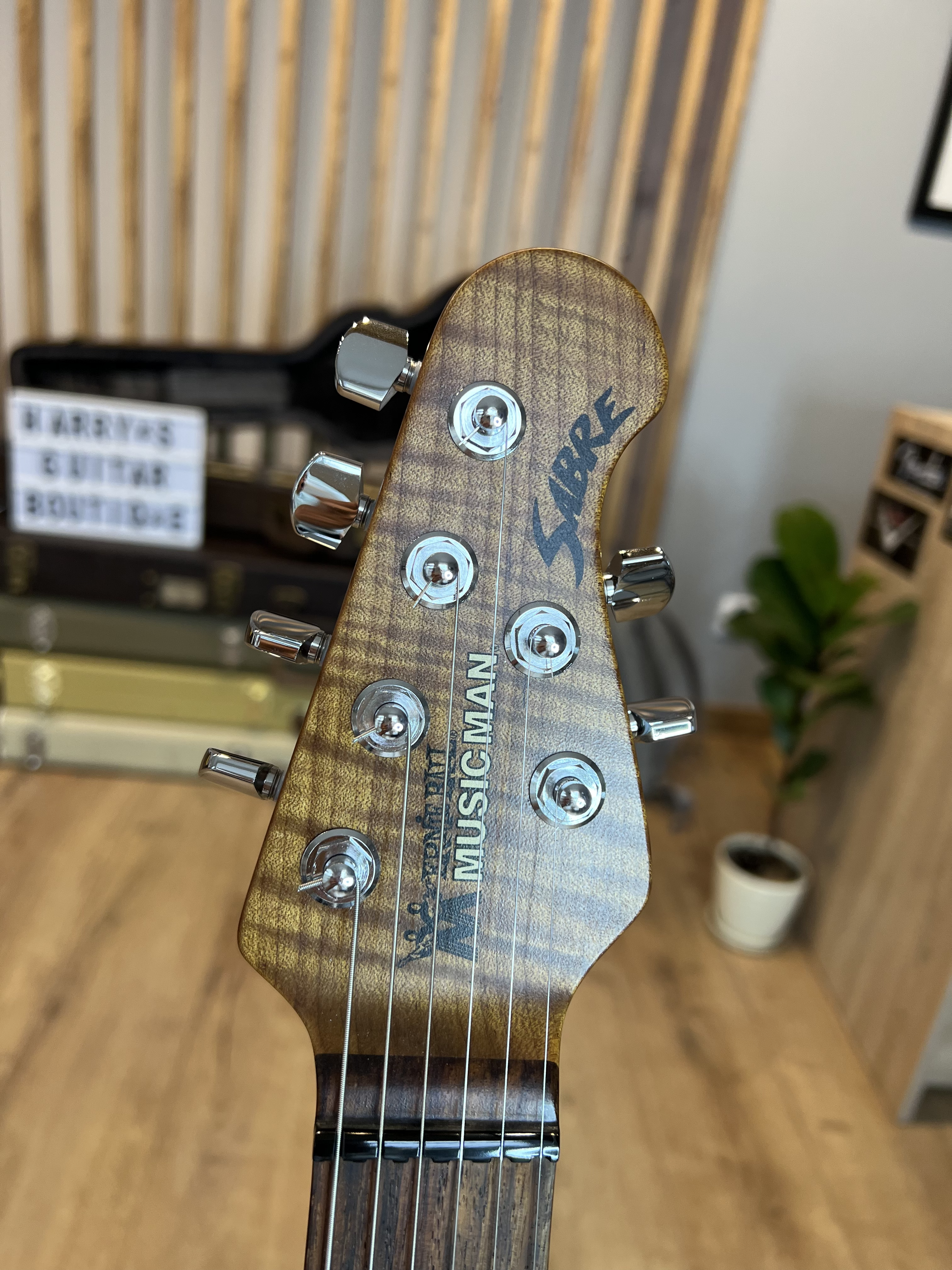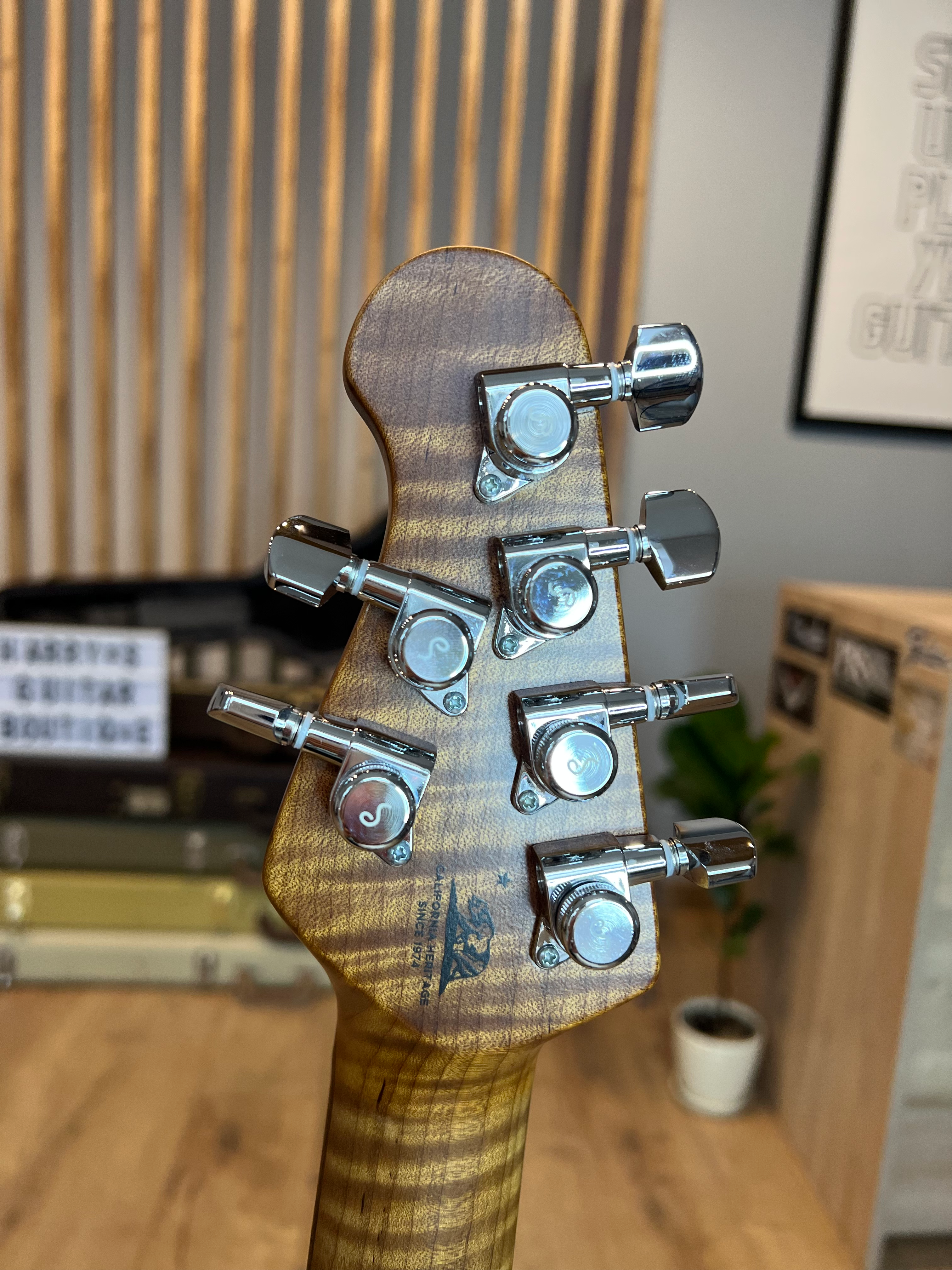 1 / 5