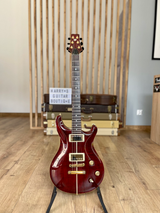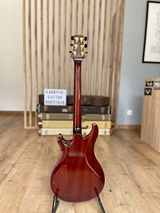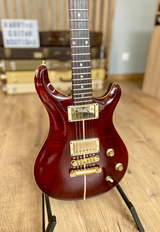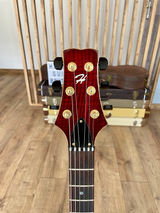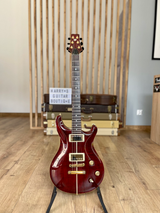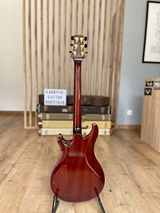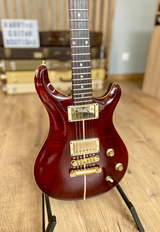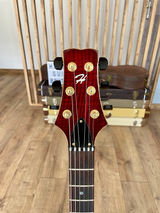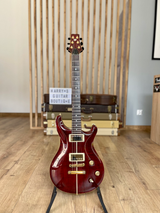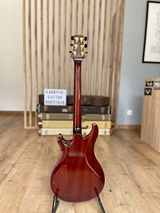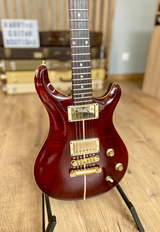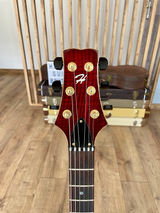 Hathor Custom 22 Quilted Maple 2007
A guitar made by excellent luthiers from Hathor company in Kraków.
Taking it in your hand the first thing you feel is the quality of workmanship - in every detail from the beautiful shape, wood grain, precision of the luthier's art to the sound that comes out of the instrument itself. It also has the right weight - it weighs more than a PRS, and does not try to pretend to be a PRS - the sound itself is closer to a Les Paul with superb clarity and a pleasant attack. An abalone strap runs through the middle of the guitar. Abalone is also used for the fingerboard markers.
A unique, phenomenal finish. Also noteworthy are Schaller hardware and low-friction nut - no problems with tuning. The guitar is set up and ready to play.

Specification

Body: Mahogany

Neck: Mahogany

Fretboard: rosewood

Scale: 25"

Pickups: Hathor custom set

Tuners: Schaller

Bridge: Schaller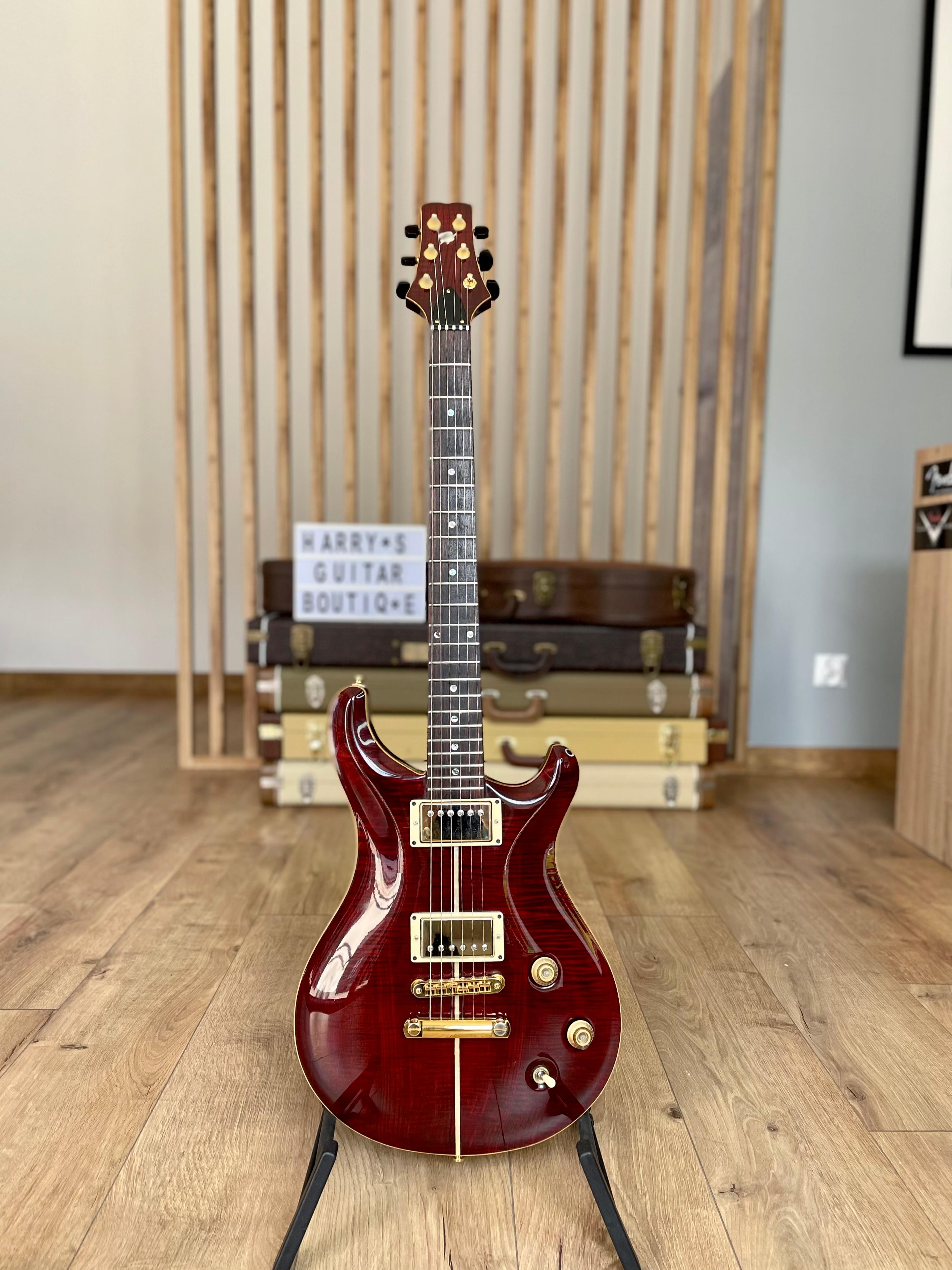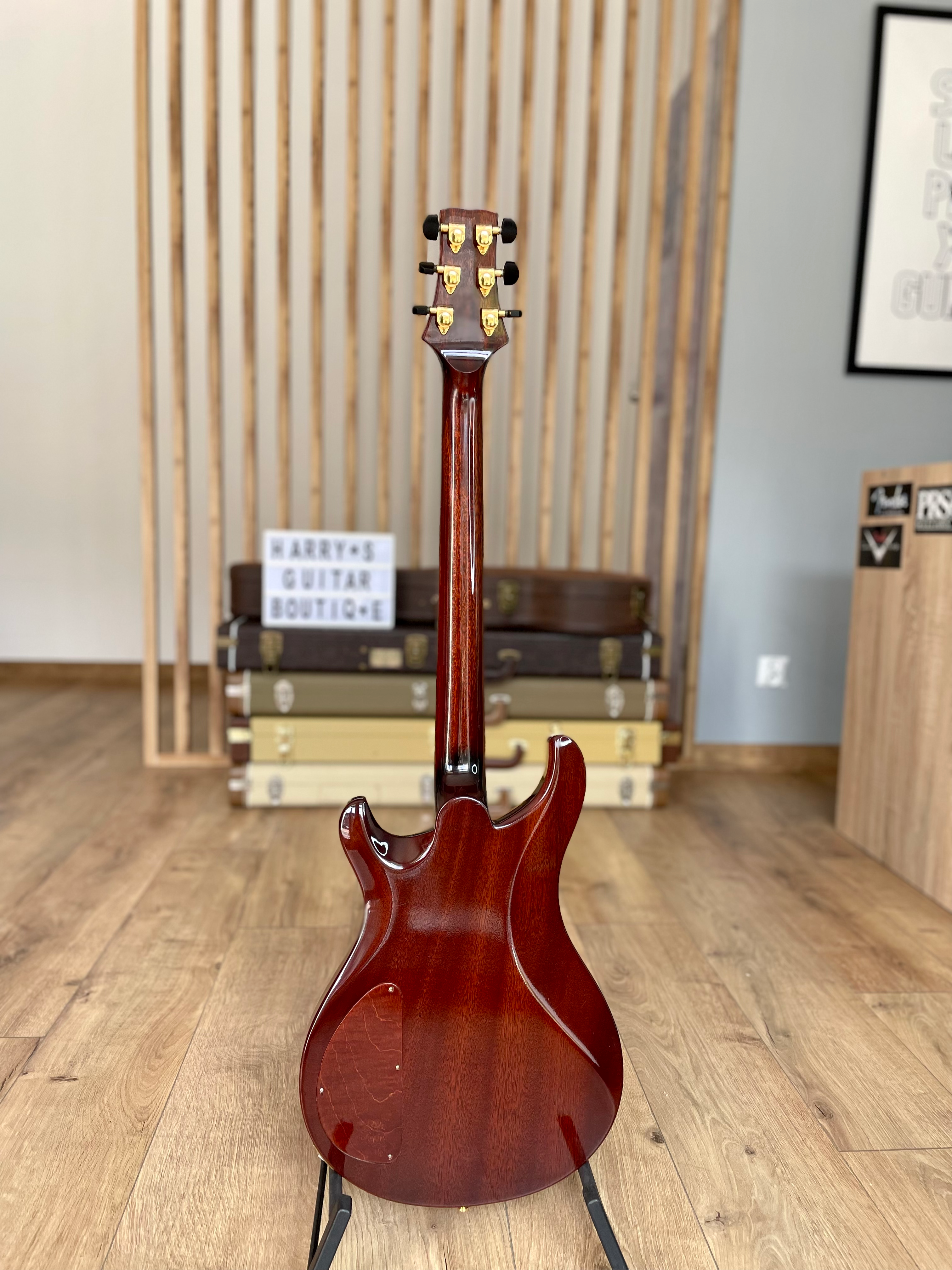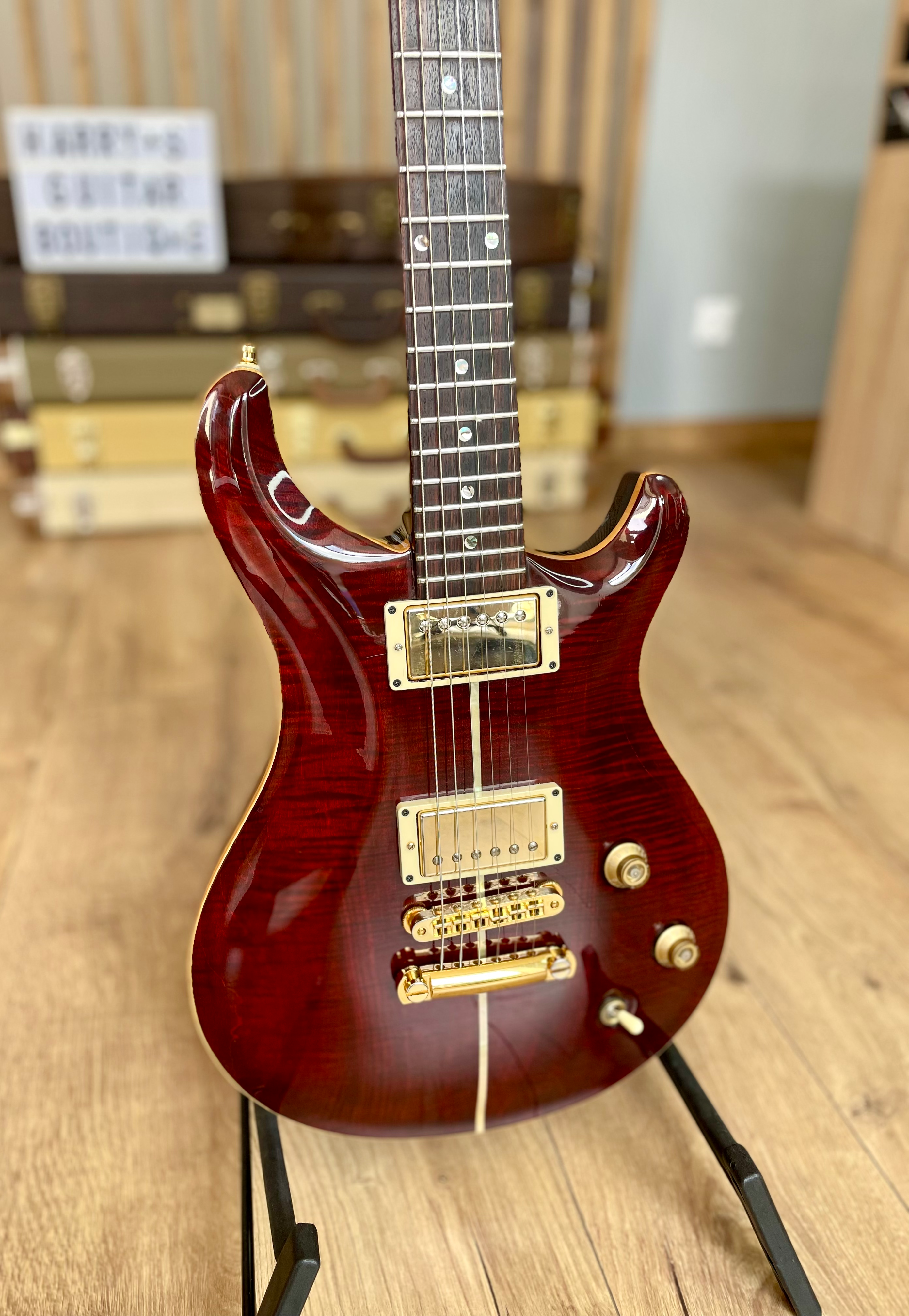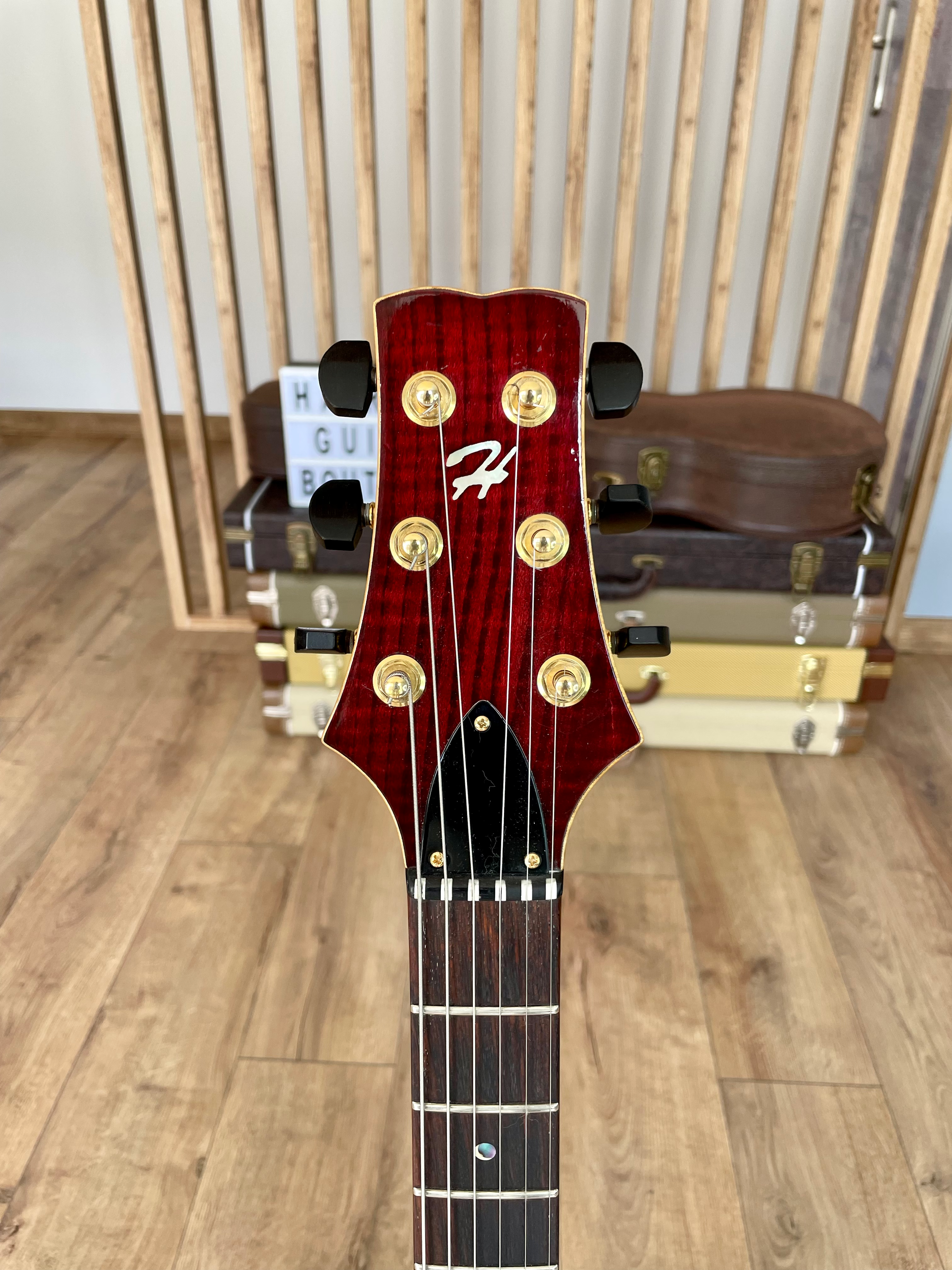 1 / 4