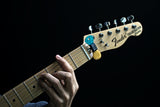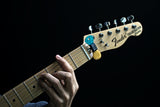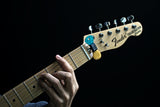 Guitar Pick holder Rombo Set (2 guitar pick holders)
QUICK ACCESS TO YOUR GUITAR PICKS
What is a guitar pick holder? It's the perfect guitar accessory for the live player who needs quick access to guitar picks anywhere and everywhere on stage.
Guitar picks can be dropped easily. This guitar pick holder can be attached to your guitar strings, just above the neck on the headstock.

This simple system allows you to have extra picks without affecting your guitar tuning or tone or using any adhesives. Furthermore, it will prevent the nightmare of constantly losing your guitar picks.
HERE ARE THE MAIN FEATURES OF THE ROMBO GUITAR PICK HOLDER:

- Can store 2 guitar picks
- Easy to place on the headstock
- Suitable for guitar, bass or ukelele
- High-quality materials
- Durable
Properties:
- Made of rubber.
- Easy to place on headstock (Between string 3&4, D&G)
- For two picks
- Suitable for guitar, bass or ukelele
The guitar holder does not use any adhesive, so they do not damage the guitar in any way.

This set contains 2 Guitar Pick Holders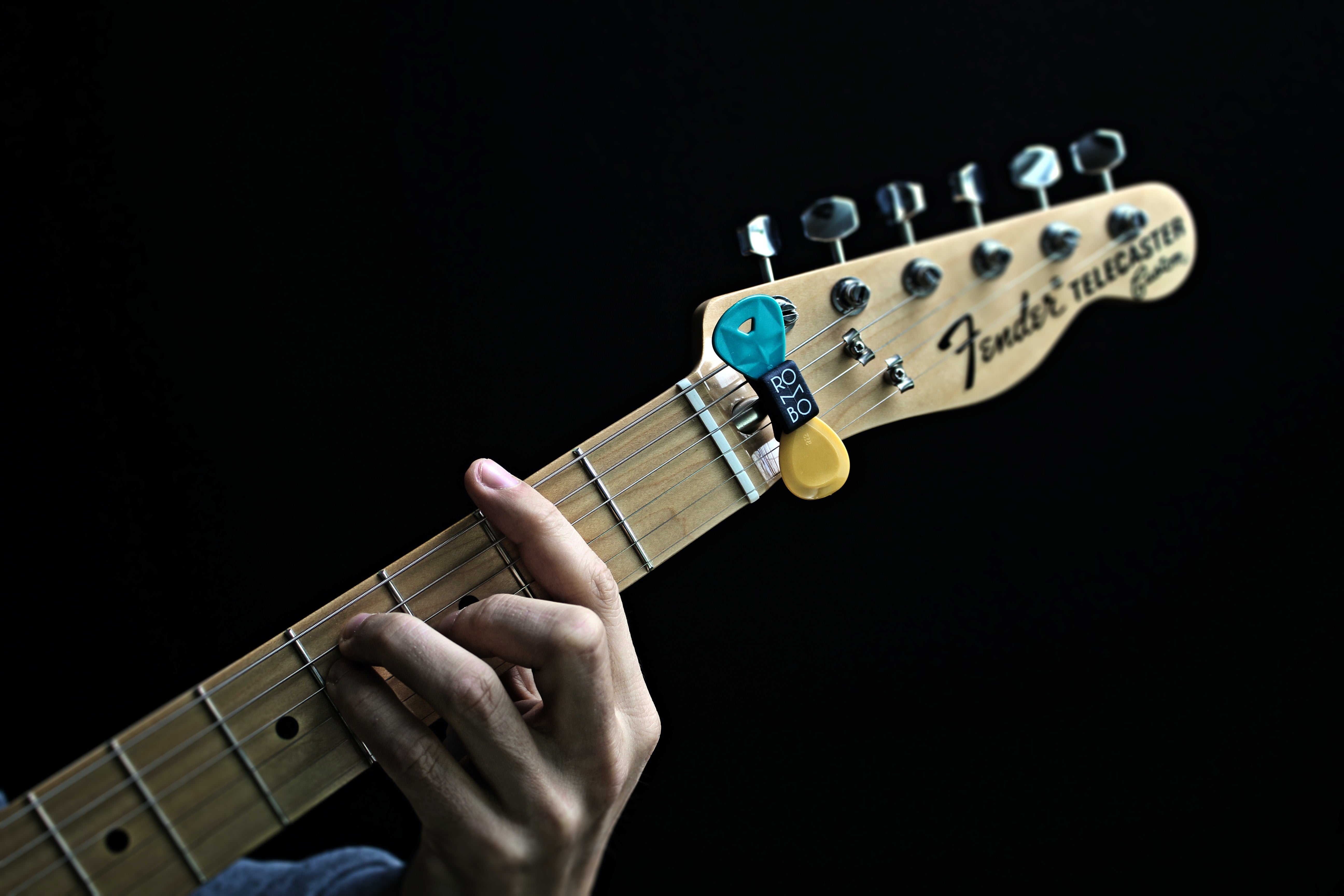 1 / 2