Fender Custom Shop Limited Fat 50's Telecaster Journeyman Relic 2019
You know why love telecasters? Because they can do it all! Sparkling cleans, funky chords, bluesy lines, rock riffs. This one is no exception - a very lightweight guitar with ash body and maple neck, flash-coat nitro lacquer (very thin), hand-wound pickups, amazing feeling Soft V neck and compound radius (7.25"-9.5"), beautiful grain in the wood along with the classy journeyman relic finish. While not traditional as, say, 51 telecaster, it has all it takes to make a perfect tele. Powerful sound, the looks and the dynamics of the sound.
The color is called Fire Mist Silver and it changes from silver to blue to gentle green shades depending n the light. The guitar was featured in the Fender booth during NAMM 2019.
The most important specs:
Two-piece lightweight ash body, 52 style
Double binding in the body

One piece rift-sawn maple neck
7.25" - 9.5" compound fretboard radius
10/56 "Soft V" neck profile
51 Loaded Nocaster hand-wound pickups 
Journeyman relic finish
Aged hardware
Flash-coat lacquer of Fire Mist Silver color
Hard case and case-candy
Certificate Of Authenticity and Floor Shop Traveller card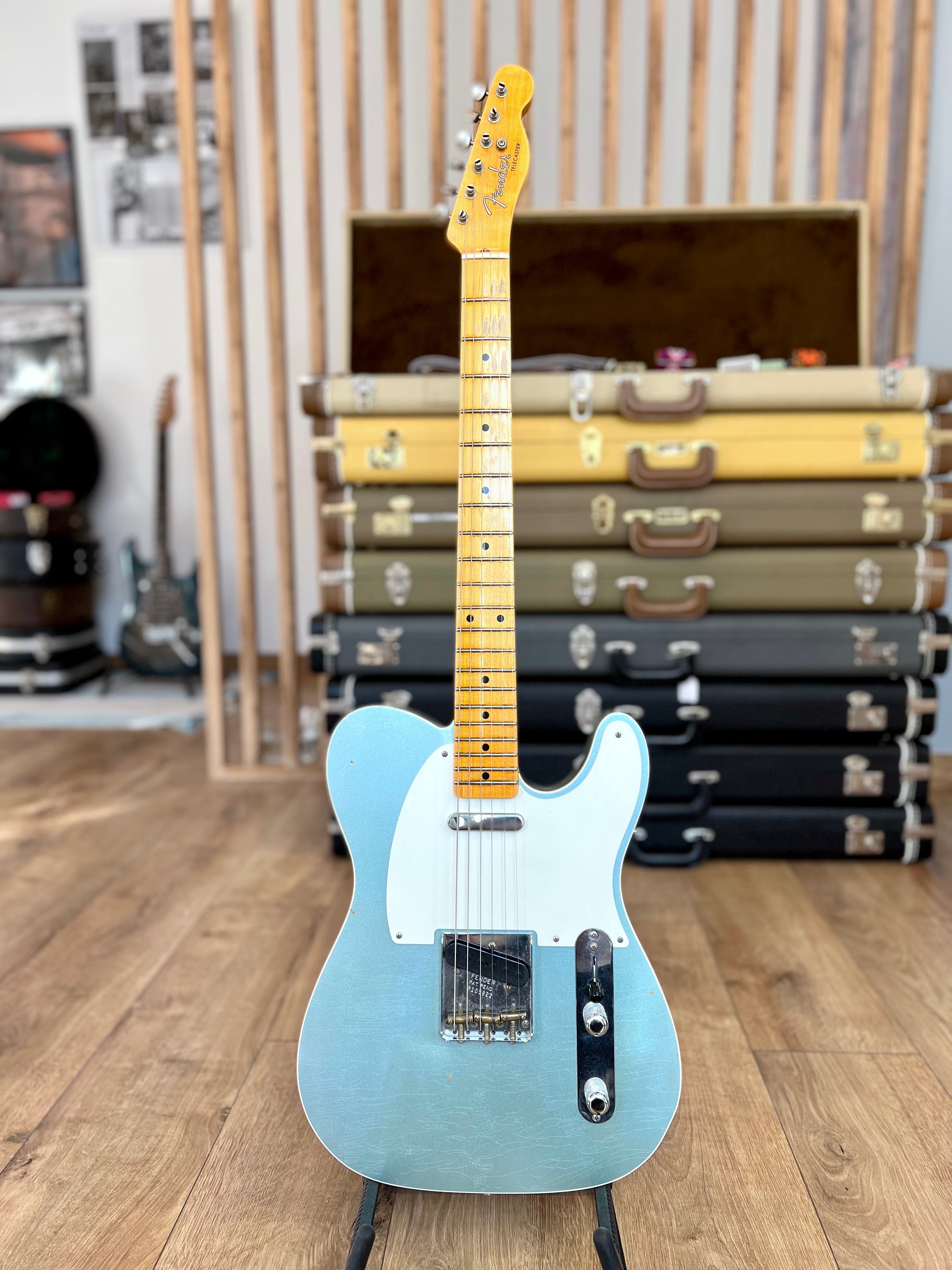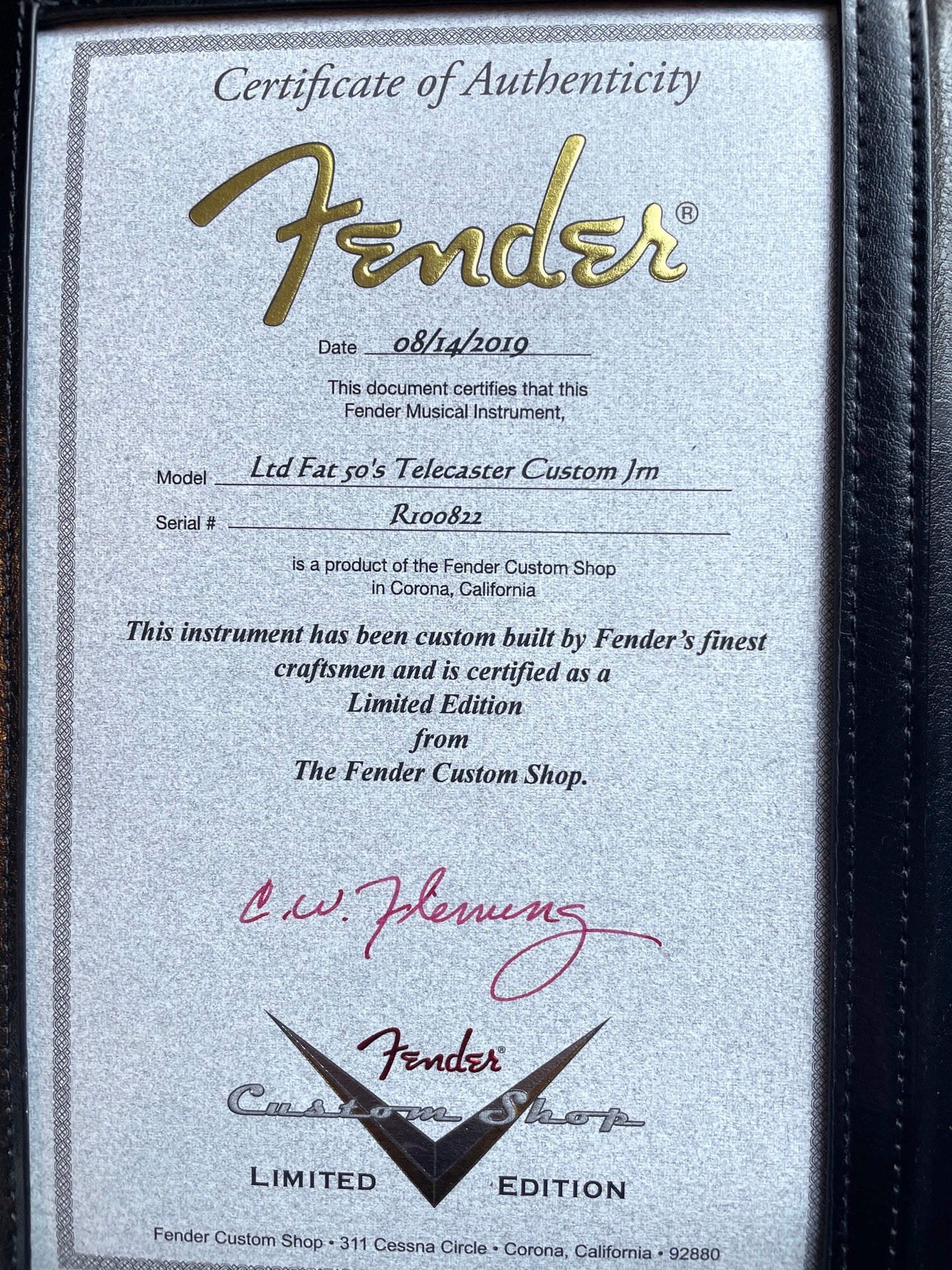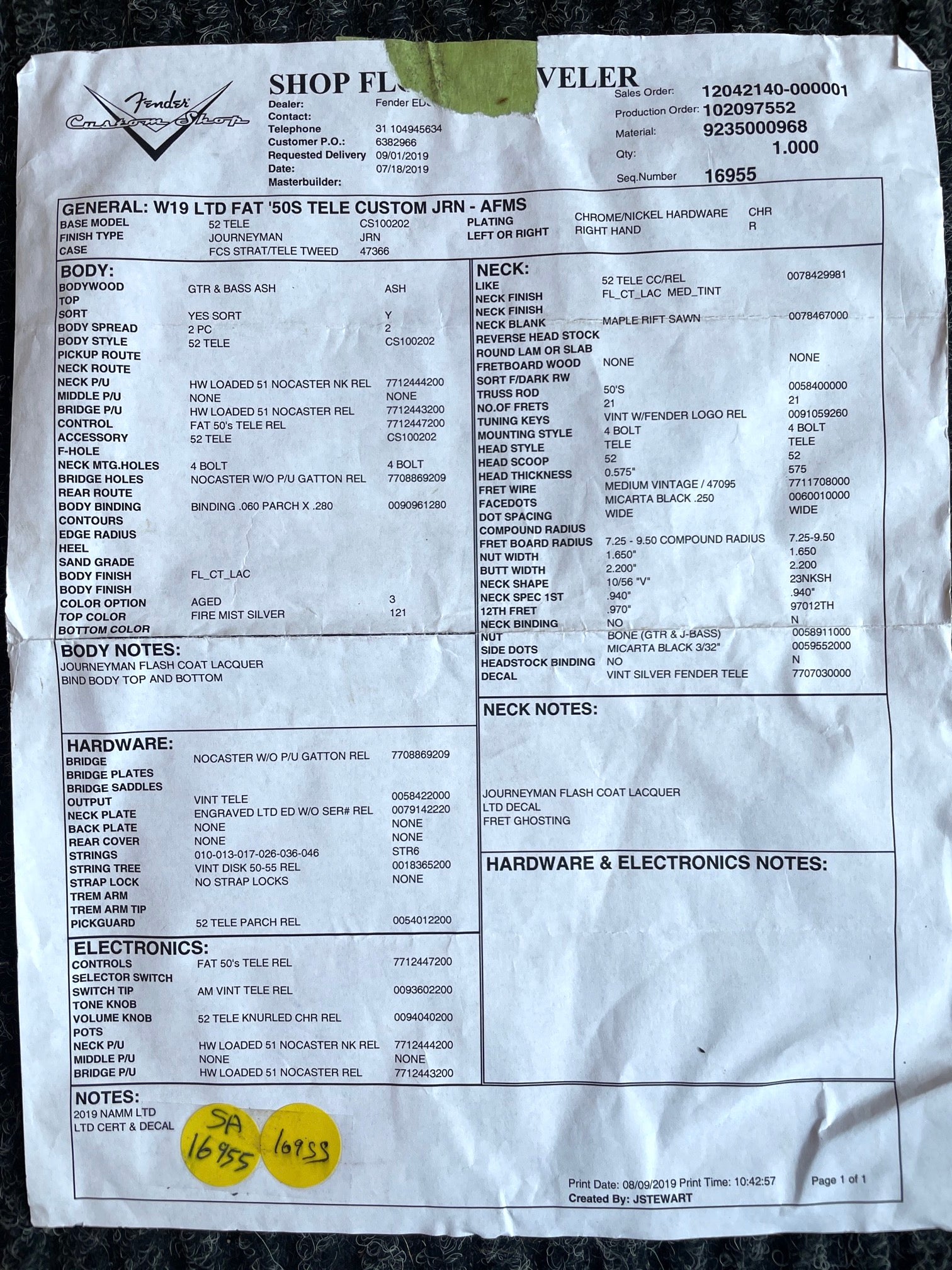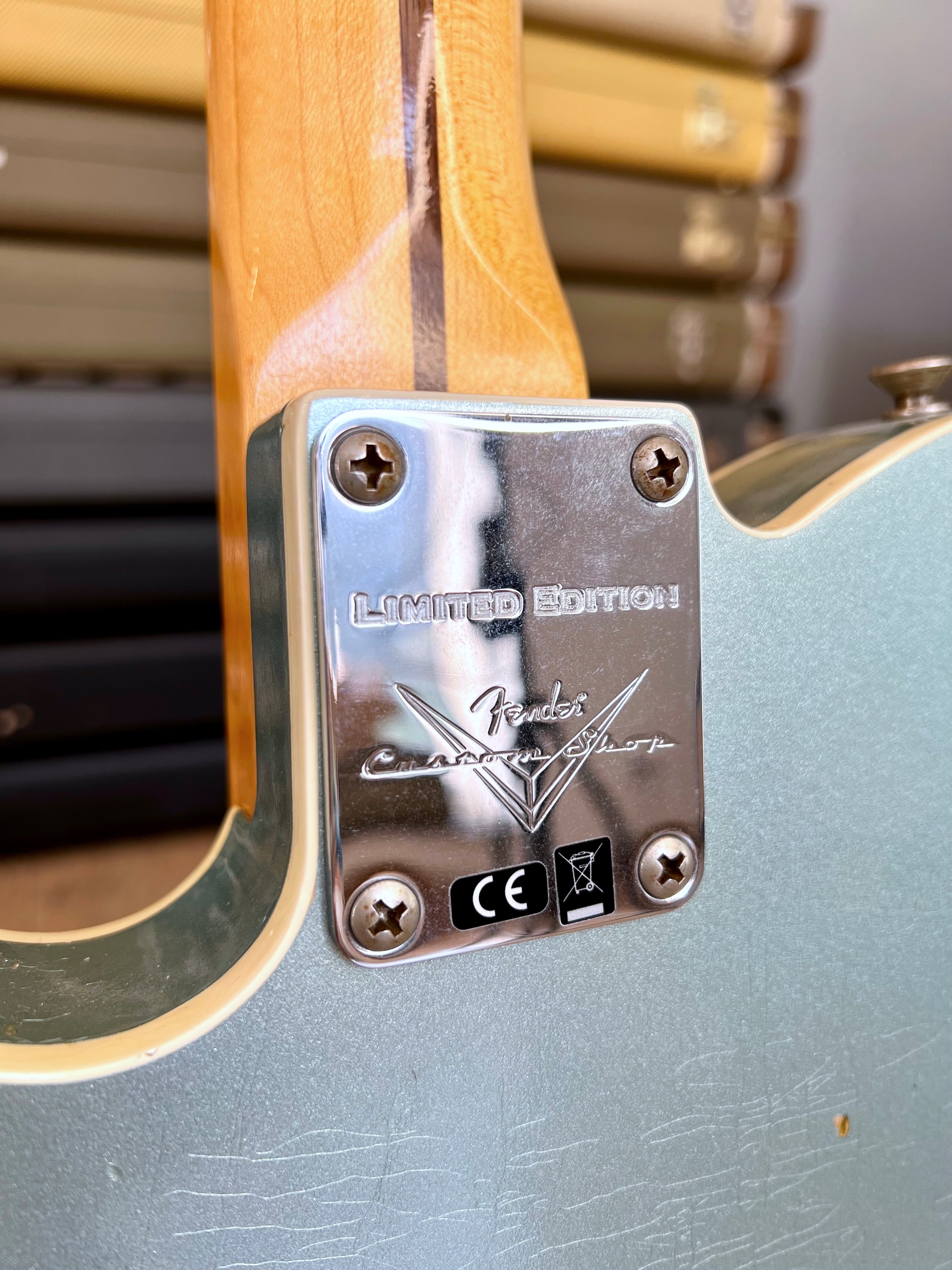 1 / 11