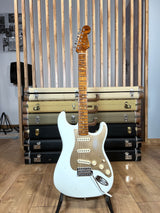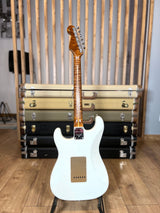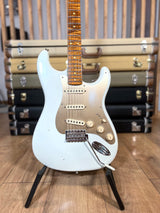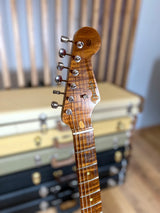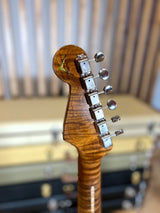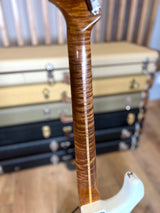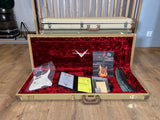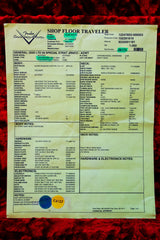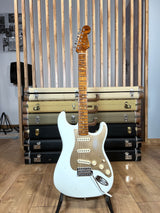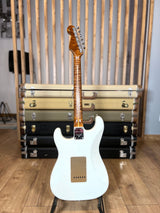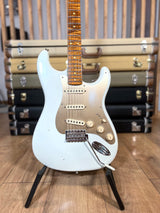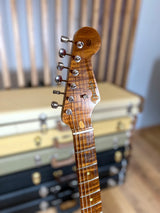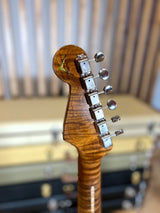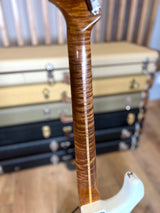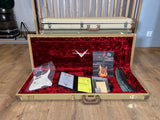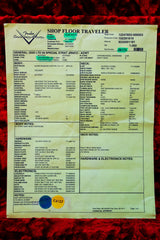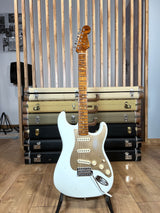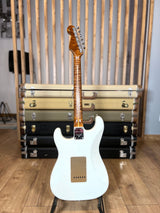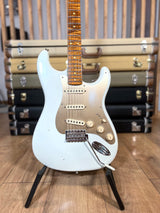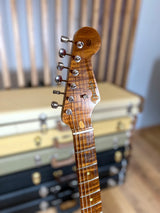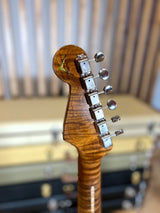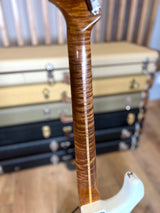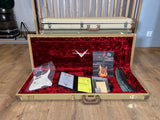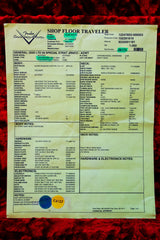 Fender Custom Shop LTD 58 Special Stratocaster Journeyman Relic Aged Olympic White
Here's a very special one - a Stratocaster based off of 1958 model but with multiple uncommon features packed up in a Limited 2020 run.
Starting from the wood - both body (alder) and the neck (maple) is roasted. Neck has a very distinguished flame (rated 4A) and deep bronze color. While the neck profile is more vintage a 54 soft V with a relic finish in the back (stripped paint from 1 to 12th fret), it has compound radius to bring the best feeling both for chords and solo playing in upper parts of the fingerboard.
Then we have a Custom Shop hand wound pickups combo, all three of them being Fat 50s. Neck has punch and quite a lot of bass response, middle is crunchy and bity, bridge is quite bright as you'd expect from a 50's style Strat. Middle positions have a lot of quack and that's why we love those, isn't it?
Relic job is the classic journeyman finish we simply love and consider the best relic option out there -it doesn't look like it's been dragged on the pavement, yet it has battle scars as if it was session man's best friend. And yeah, you don't worry about the new dings - they just add mojo. Body's painted with a thin layer of nitro. 
Additional great feature is a metal pickguard and backplate made of copper. But if you prefer classic look - it comes with additional set of white plates as well.
Overall, it's a lightweight guitar with tons of sustain. It brings the vintage instrument vibes but it's flawlessly made and catches the eye. What not to love?
Specifications
Body style - 57 stratocaster deep body contours
Roasted alder body (sorted for weight)
Flamed roasted maple AAAA neck with heavy relic back (stripped paint)
Flamed roasted maple fretboard
54 Strat soft V neck profile
6105 nickel frets
Nitro laquer
Limited Edition
Relic: Journeyman relic
7.25 - 9.50" compound radius fretboard
Vintage Hardware (reliced)
Pickups: Custom Shop Fat 50s hand wound
Metal, copper pickguard and backplate
Bone nut
Additional set of a pickguard and a backplate (vintage white)
Tweed hard case
Certificate of Authenticity
case candy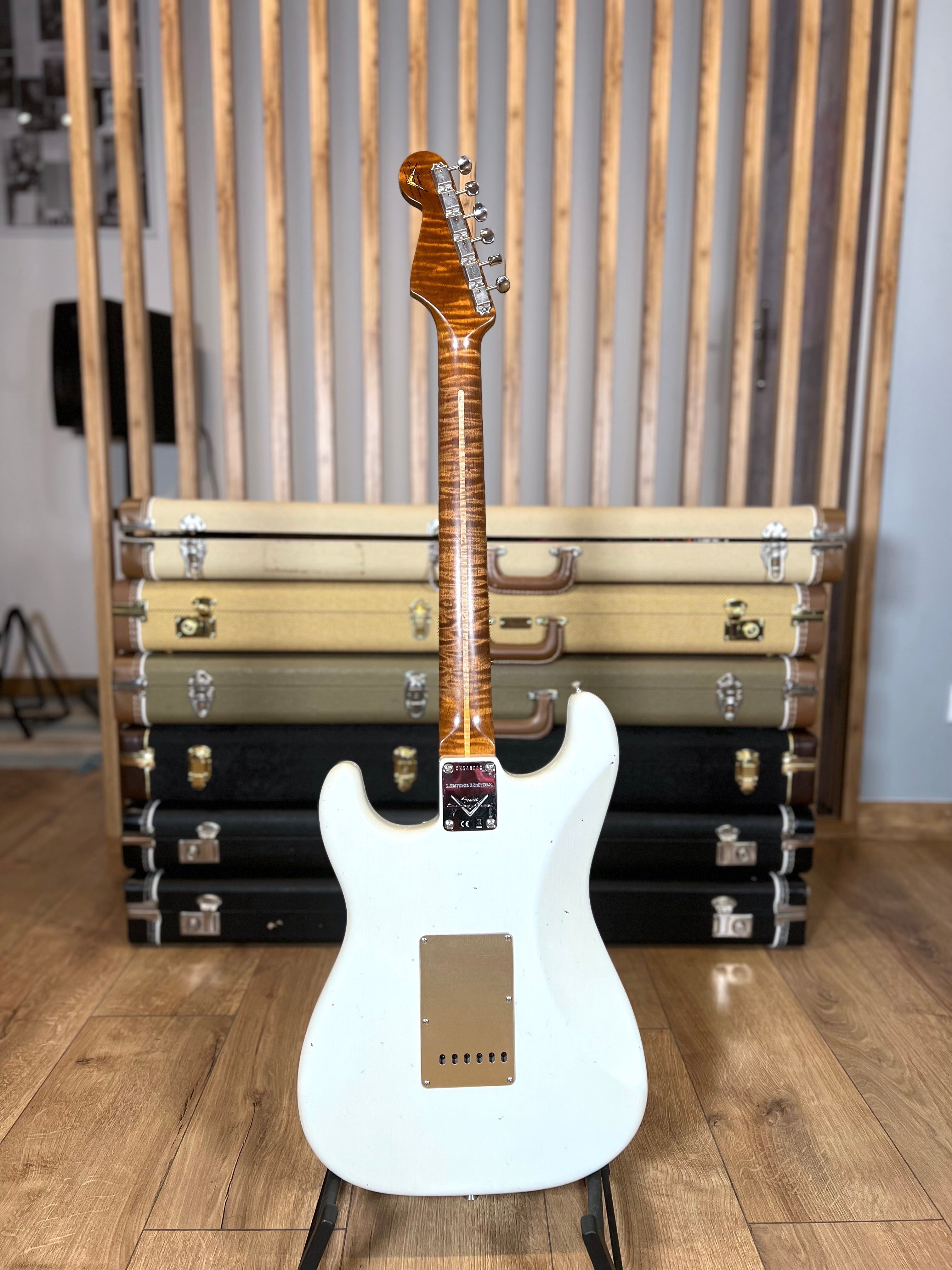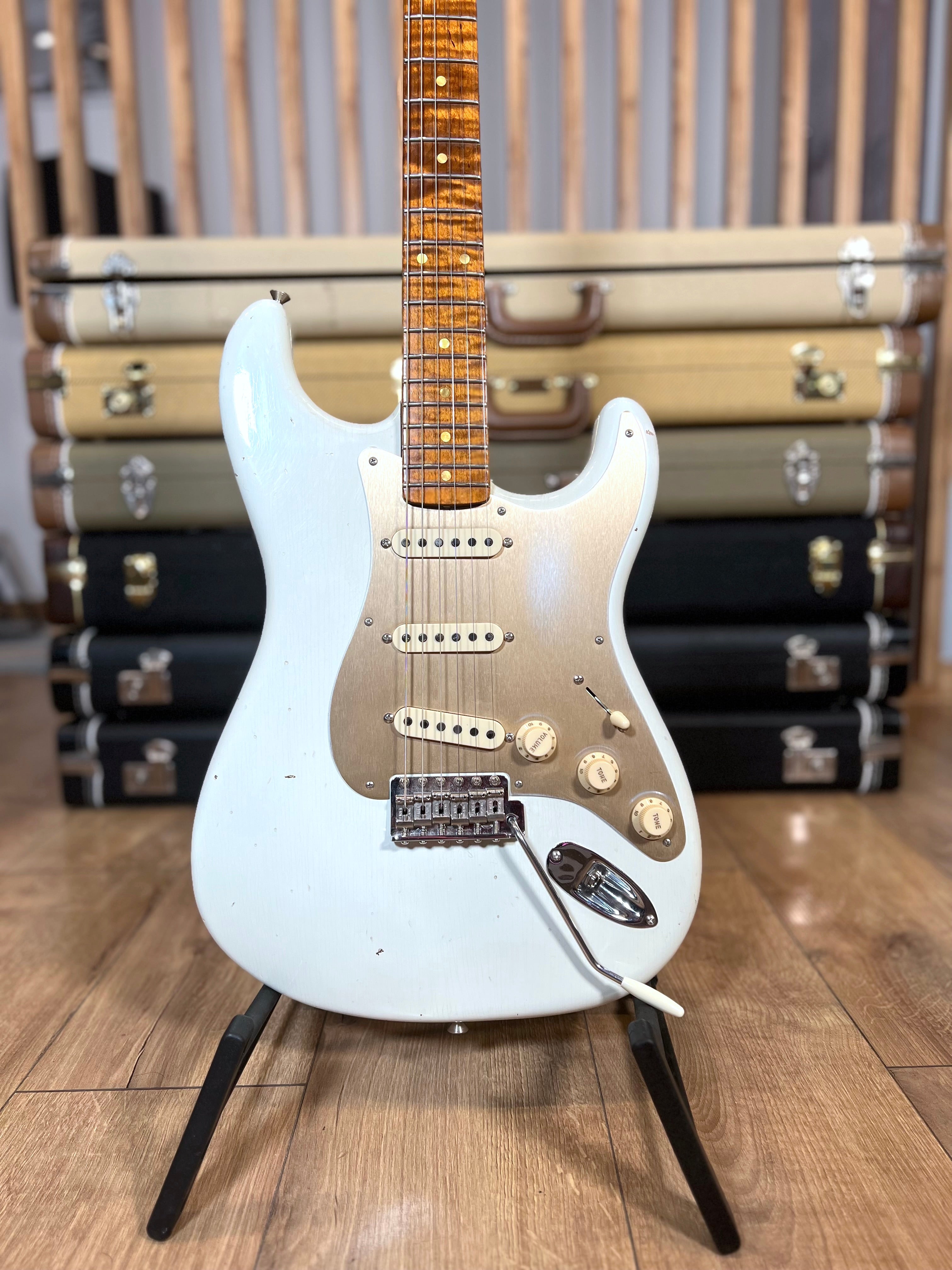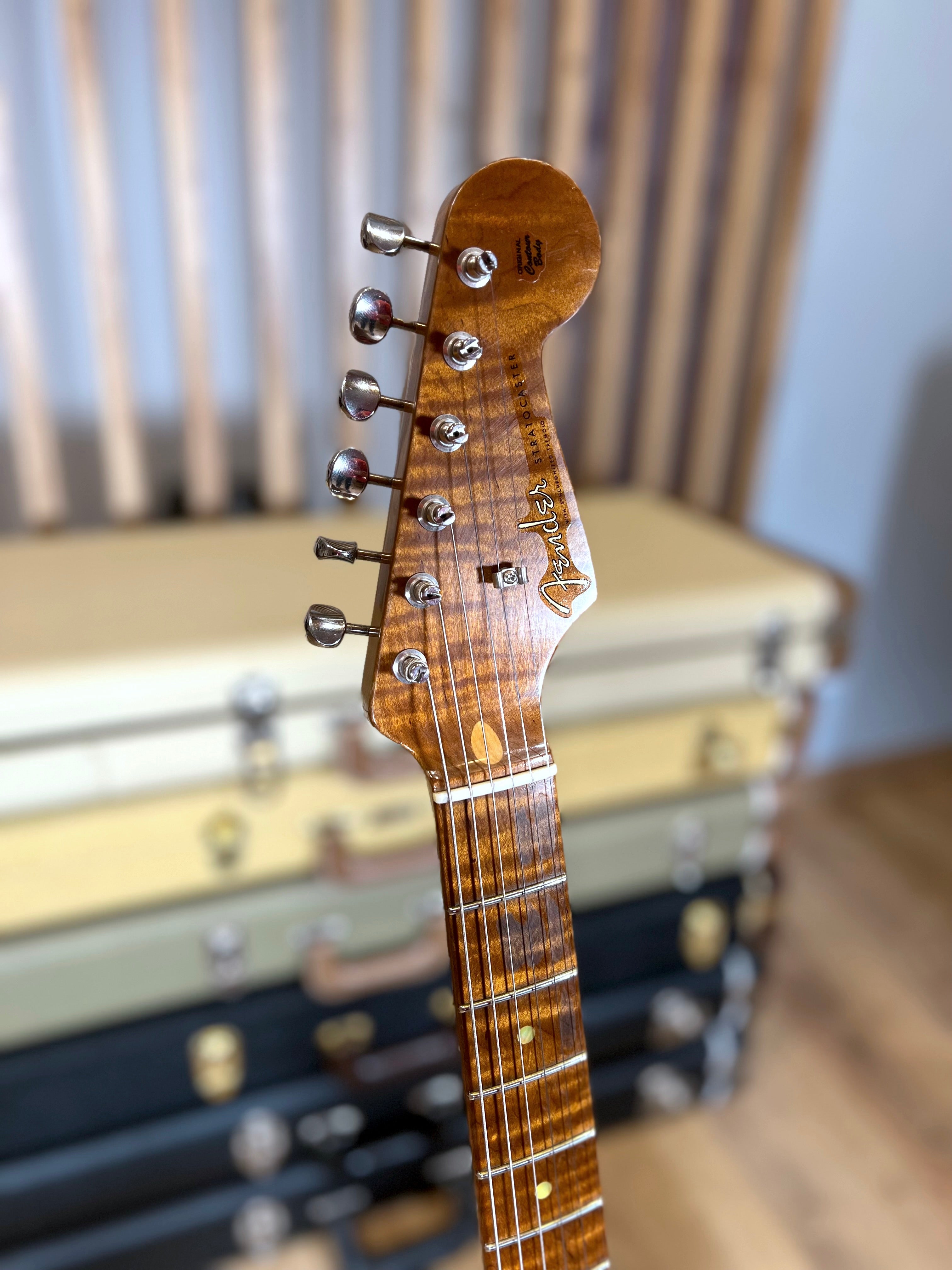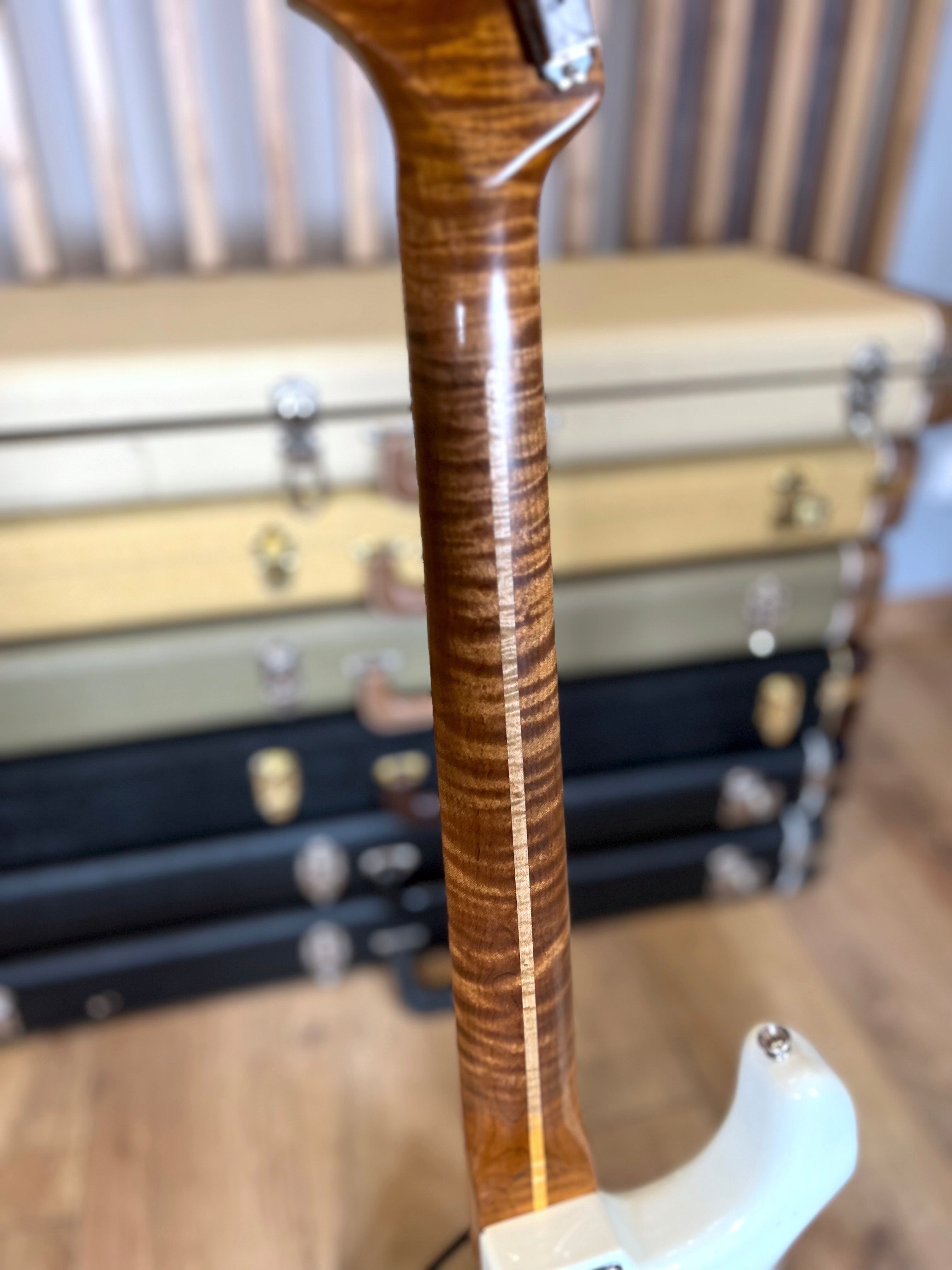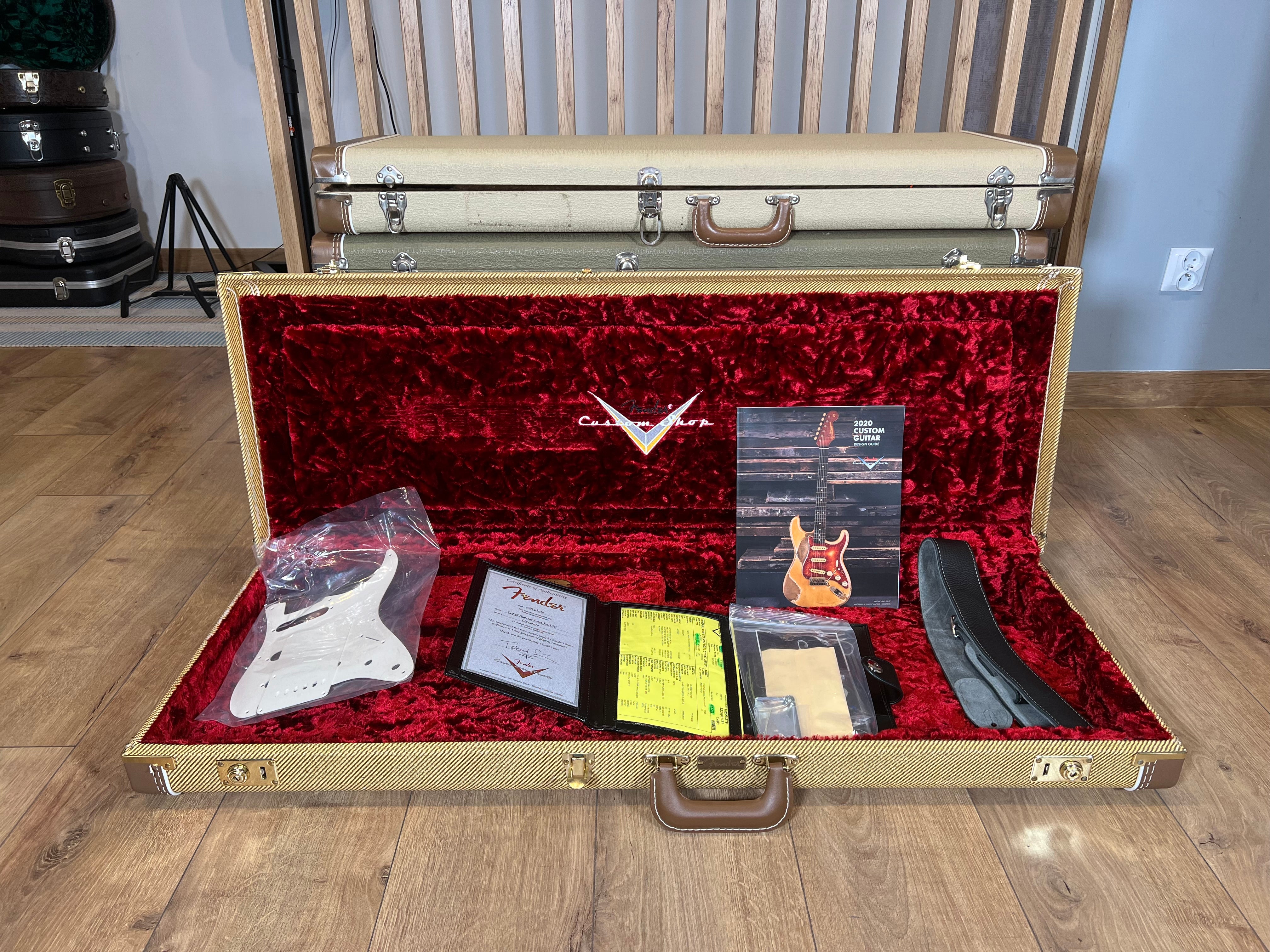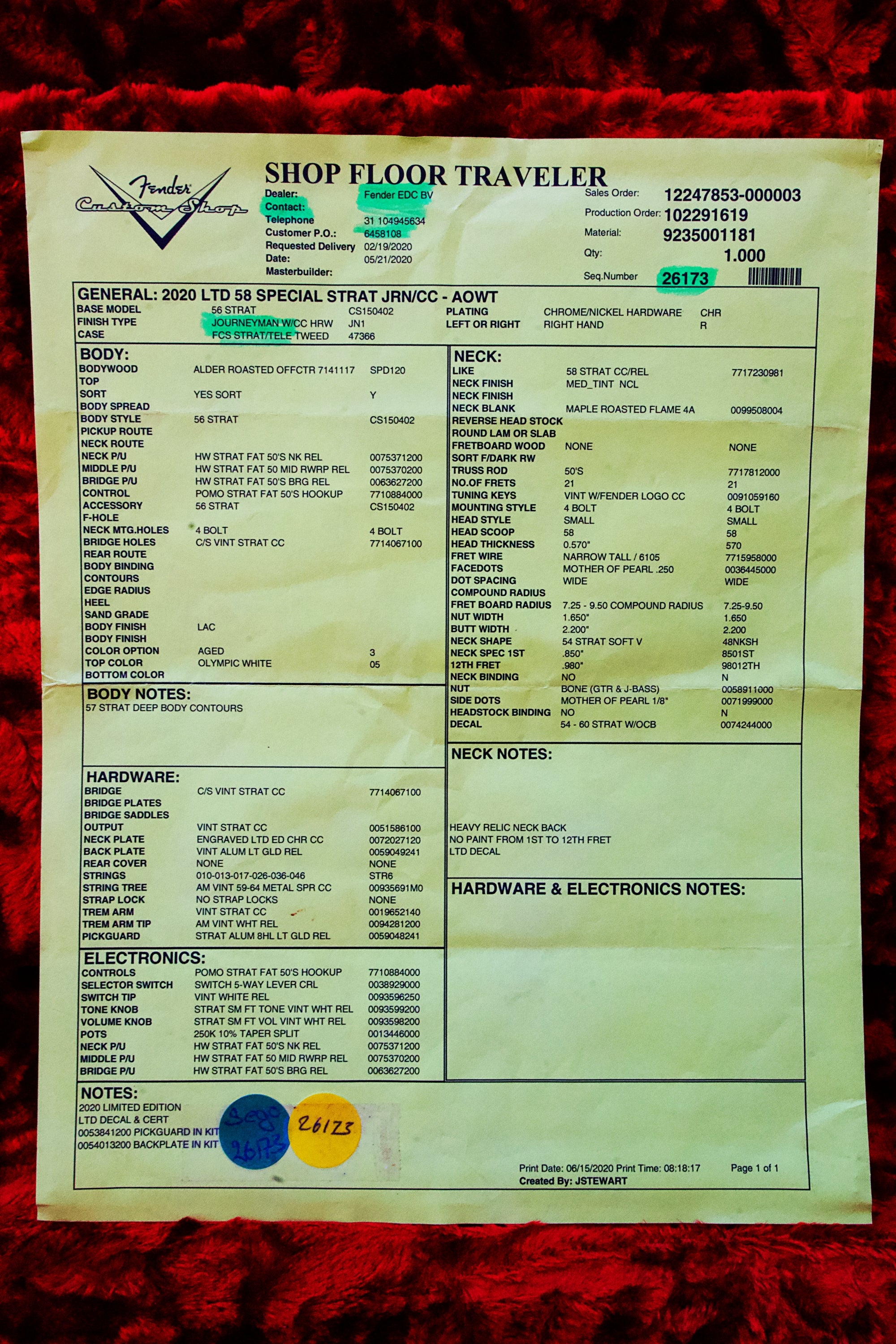 1 / 8