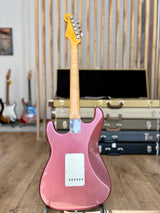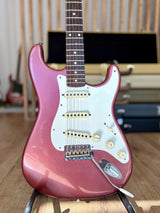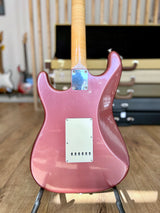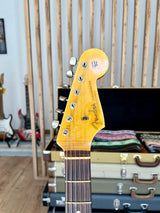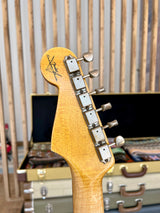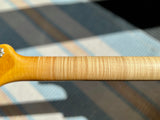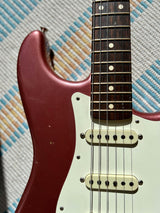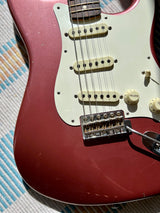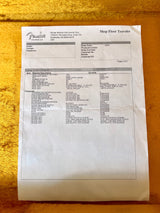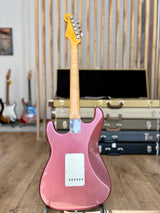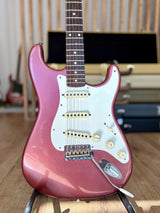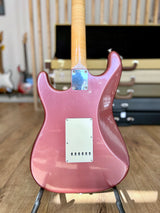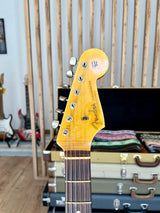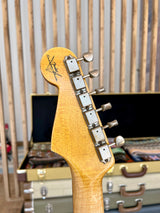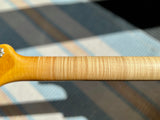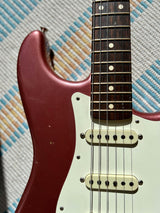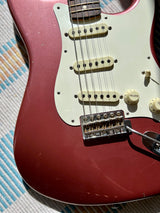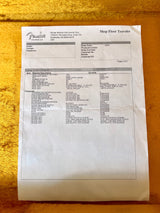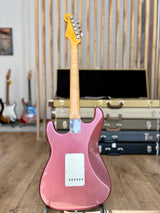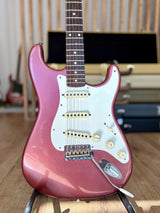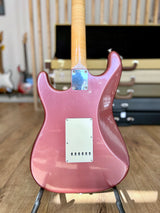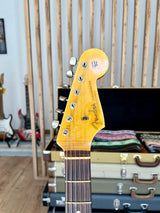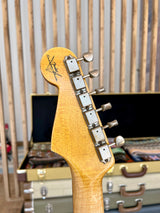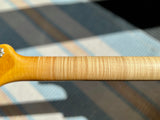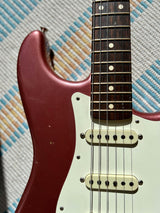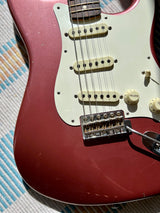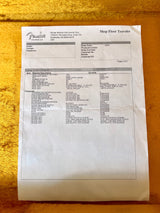 Fender 1959 Strat Journeyman Limited Edition Faded Burgundy Mist (Paul Waller Relic)
This Custom Shop Stratocaster is packed with surprising features. Let's begin with the lightweight sorted alder wood and a stunning AA flamed maple neck. Lacquer on this one got to Fender NAMM show Color Wall in 2015, it's a thin nitro coating in Faded Burgundy Mist.
Relic job is done by Fender masterbuilder - Paul Waller and is a tasty example of gentle relicing that really remind a vintage instrument.
Hardware is classic yet robust vintage keys and 6-point bridge, single-ply pickguard loaded with 3 1959 singles hand-wound by one and only Josefina Campos. Has a bell sound and a bite, classic one!
Specifications
2 piece sorted alder body
Flamed maple AA neck
59 Esquire style, C profile neck
6105 nickel frets
Nitro laquer
Limited Edition color - Faded Burgundy Mist
Journeyman relic made by Masterbuilder Paul Waller
9.50" radius
Vintage Hardware
Hand-wound Josefina Campos singles
Single-ply parchment pickguard
Case
Certificate of Authenticity
Color Wall Certificate
case candy
What is Color Wall?
According to Fender Custom Shop website the Color Wall is a special showcase at Fender NAMM both
One of the booth's top attractions is the color wall. Each season, the builders are given a body shape – whether a Telecaster, an Esquire, or this year's Stratocaster – and paint each of the guitars in a different vintage color.
How are those colors determined? 
The custom colors were manufactured by Dupont, who originally supplied General Motors with lacquer for their cars, such as Cadillacs, Oldsmobiles, or even Corvettes.
"What happens when people come to the Custom Shop NAMM is they get drawn to the color wall first," said Custom Shop Marketing Manager Mike Eldred. "Seeing each of those Dupont colors is something that draws the eye.  It's part of Fender's heritage."
This is a stunning example of NAMM guitar with amazing color!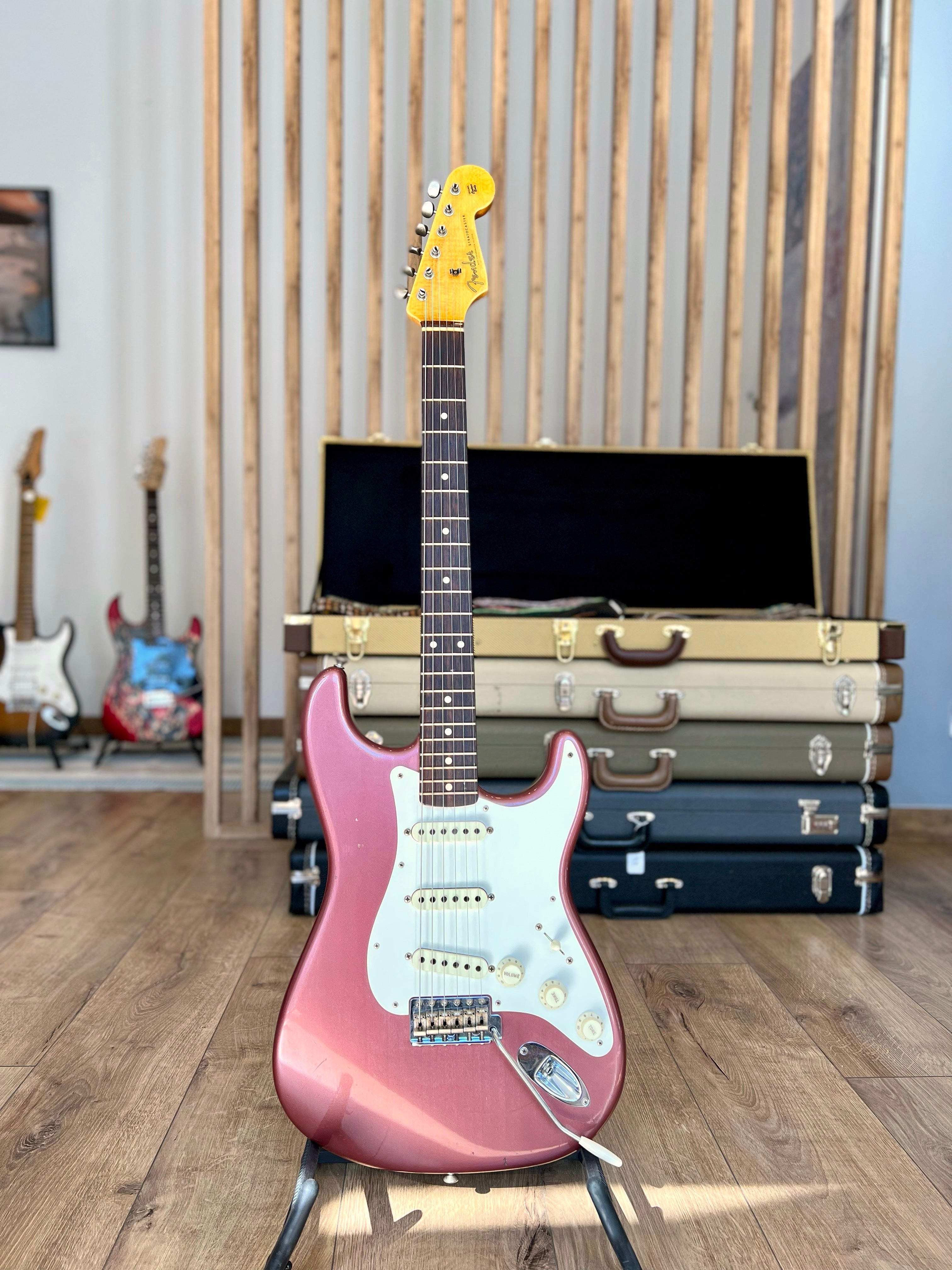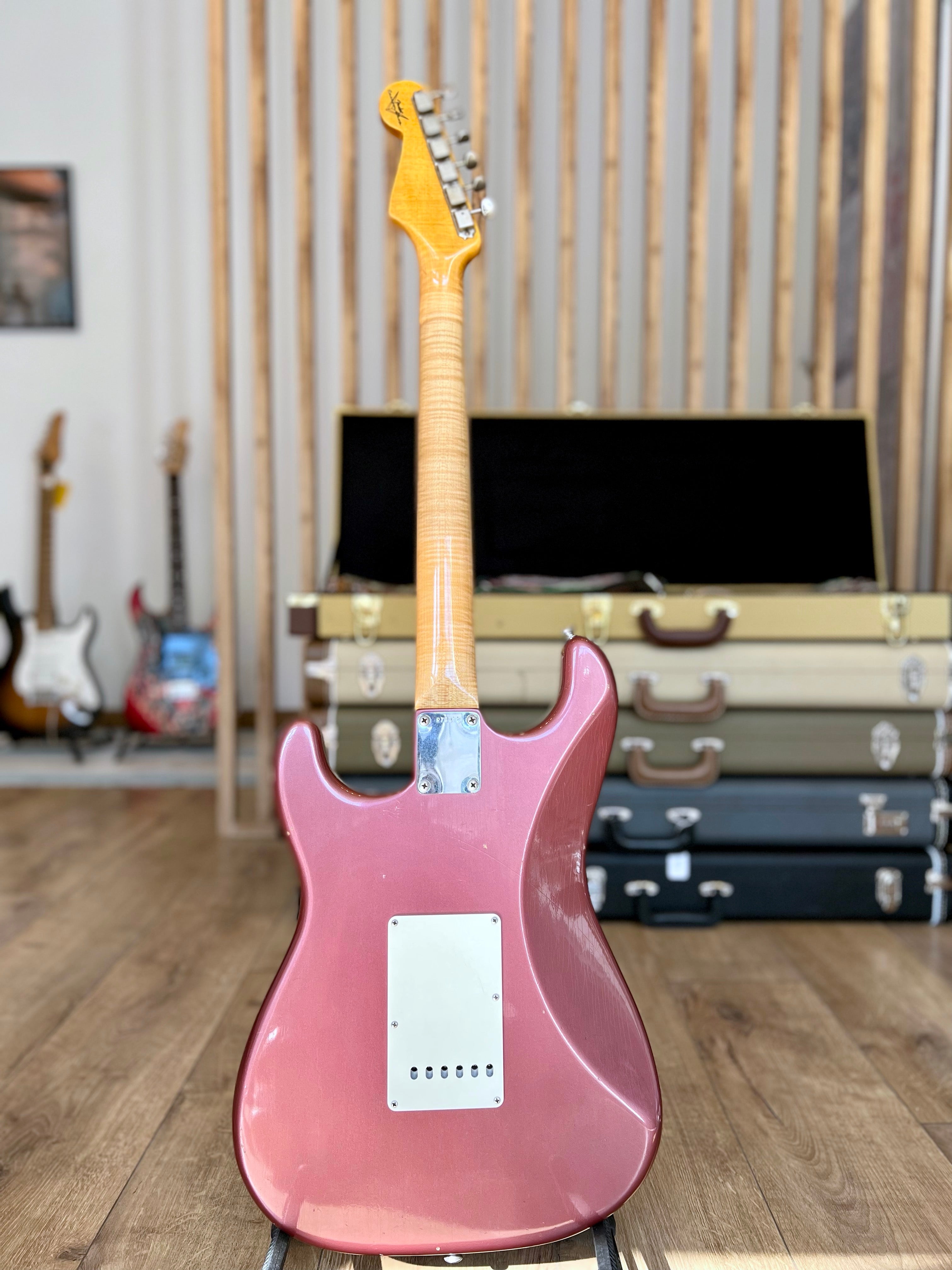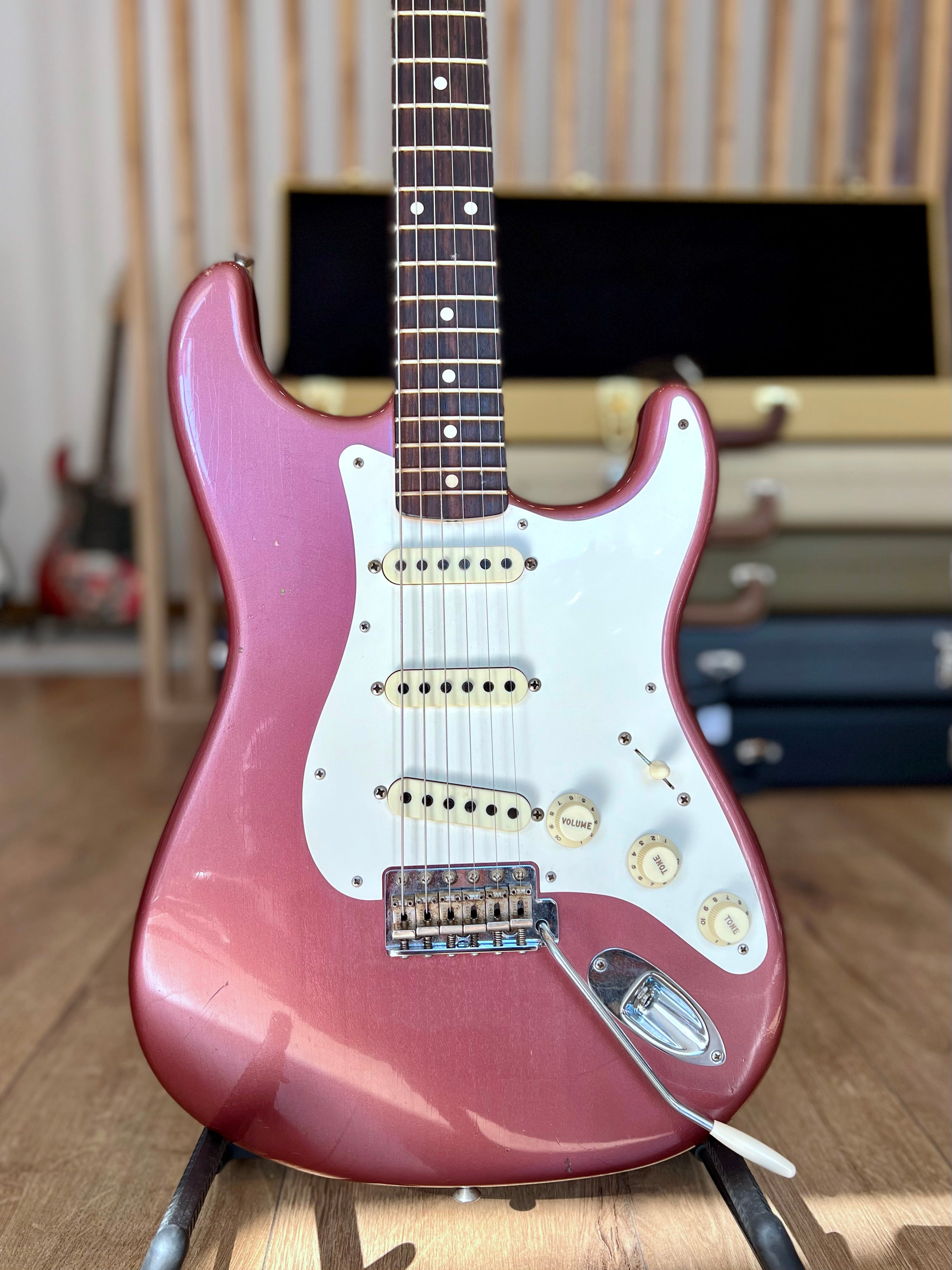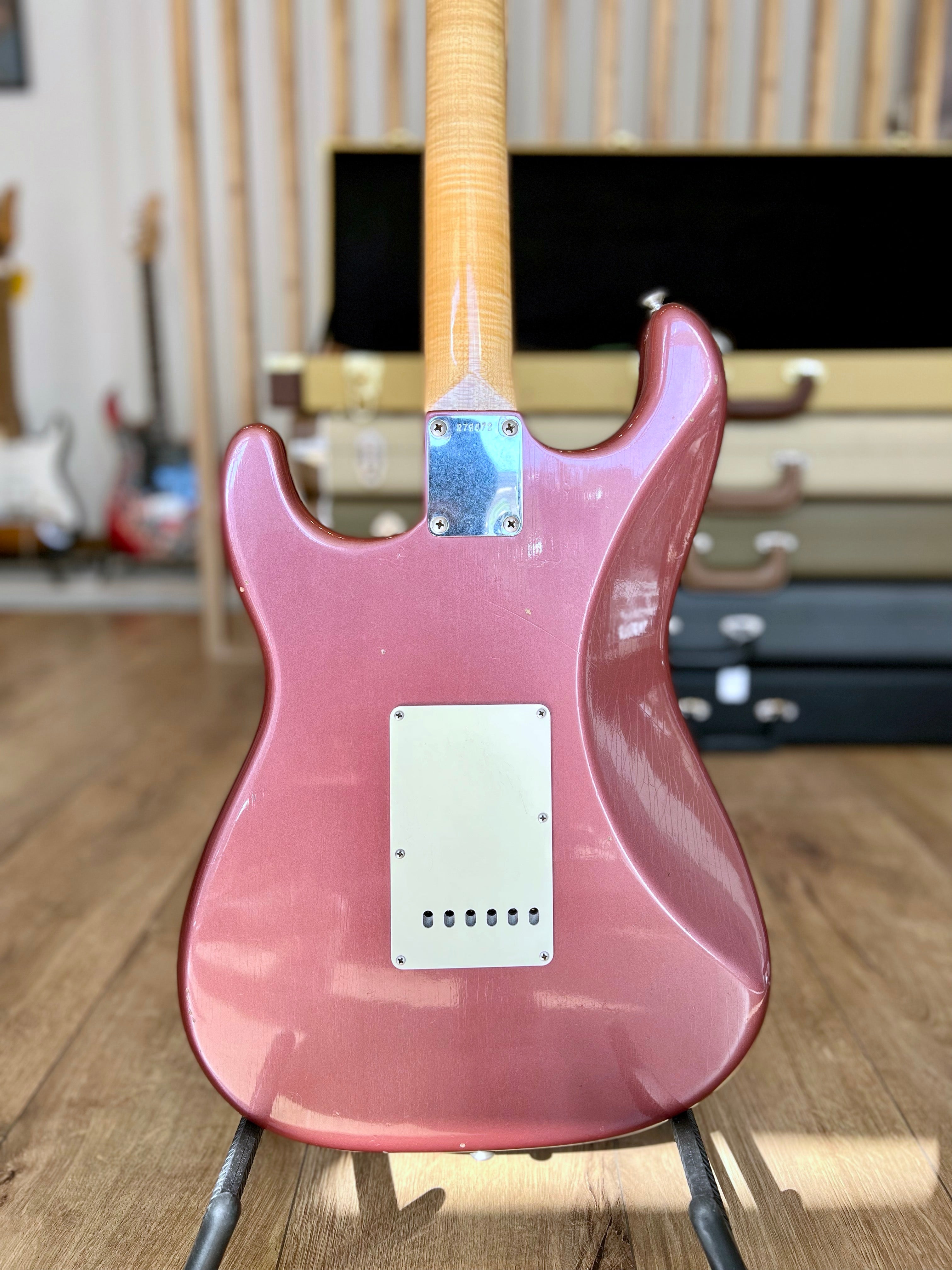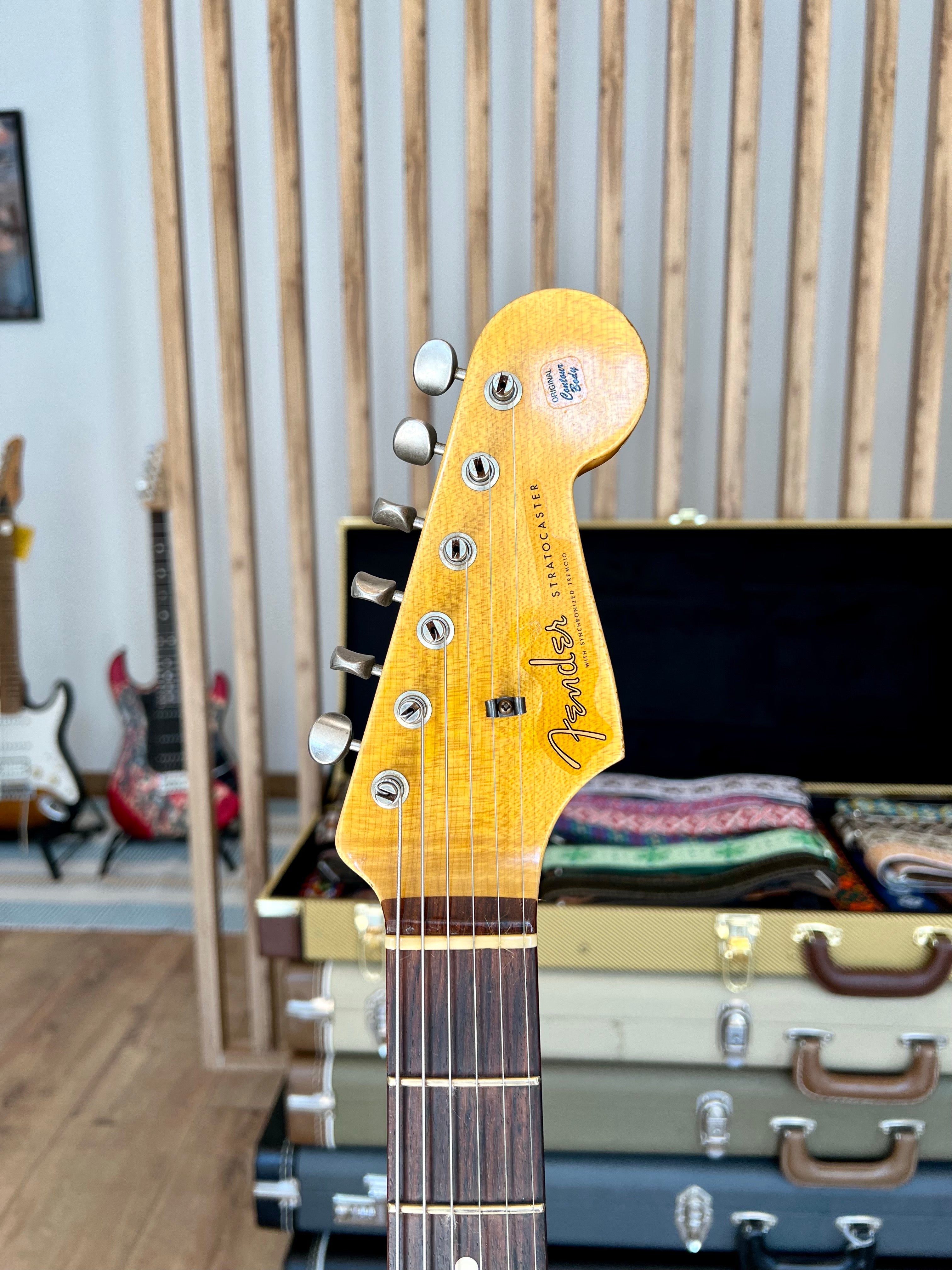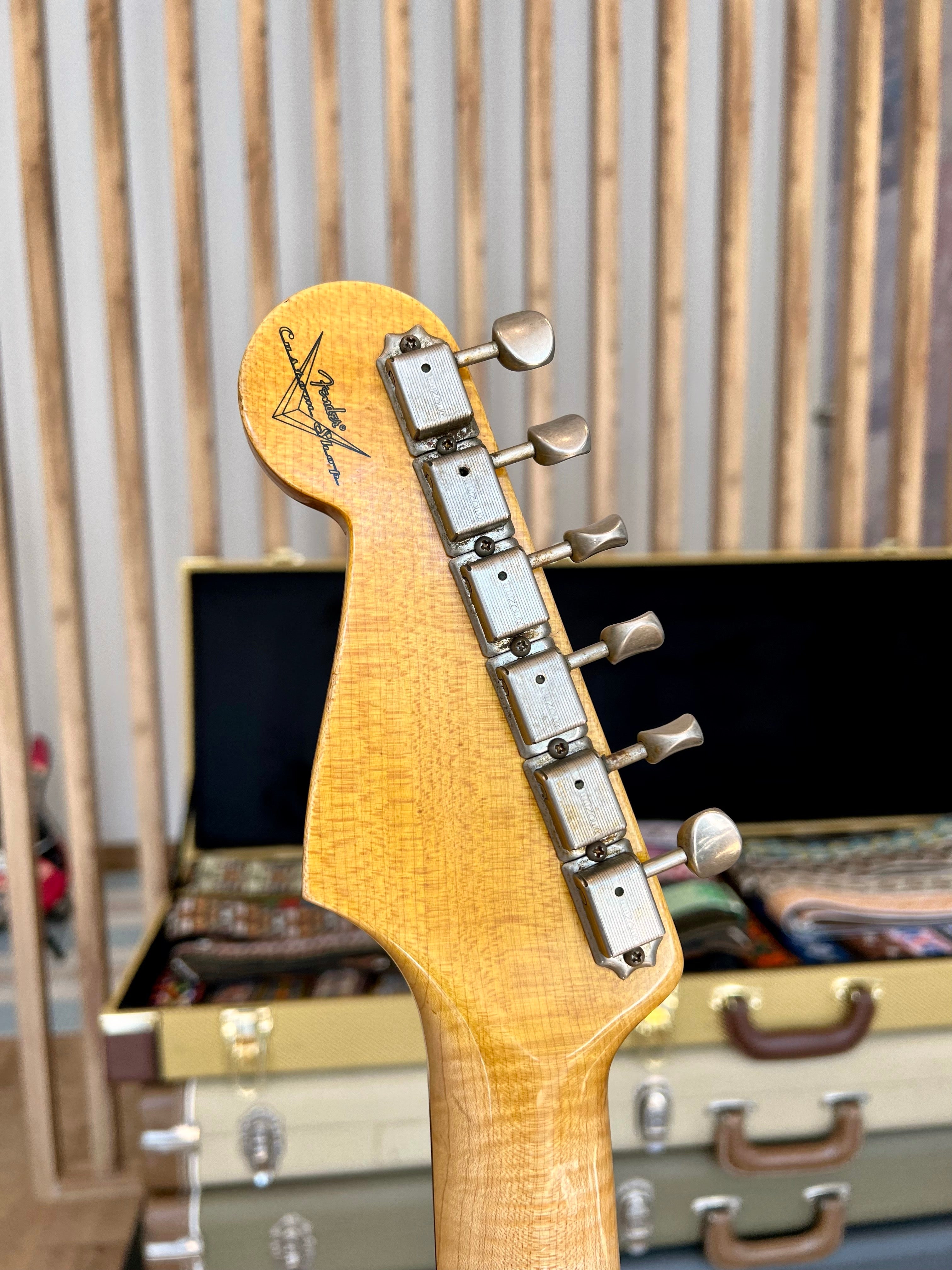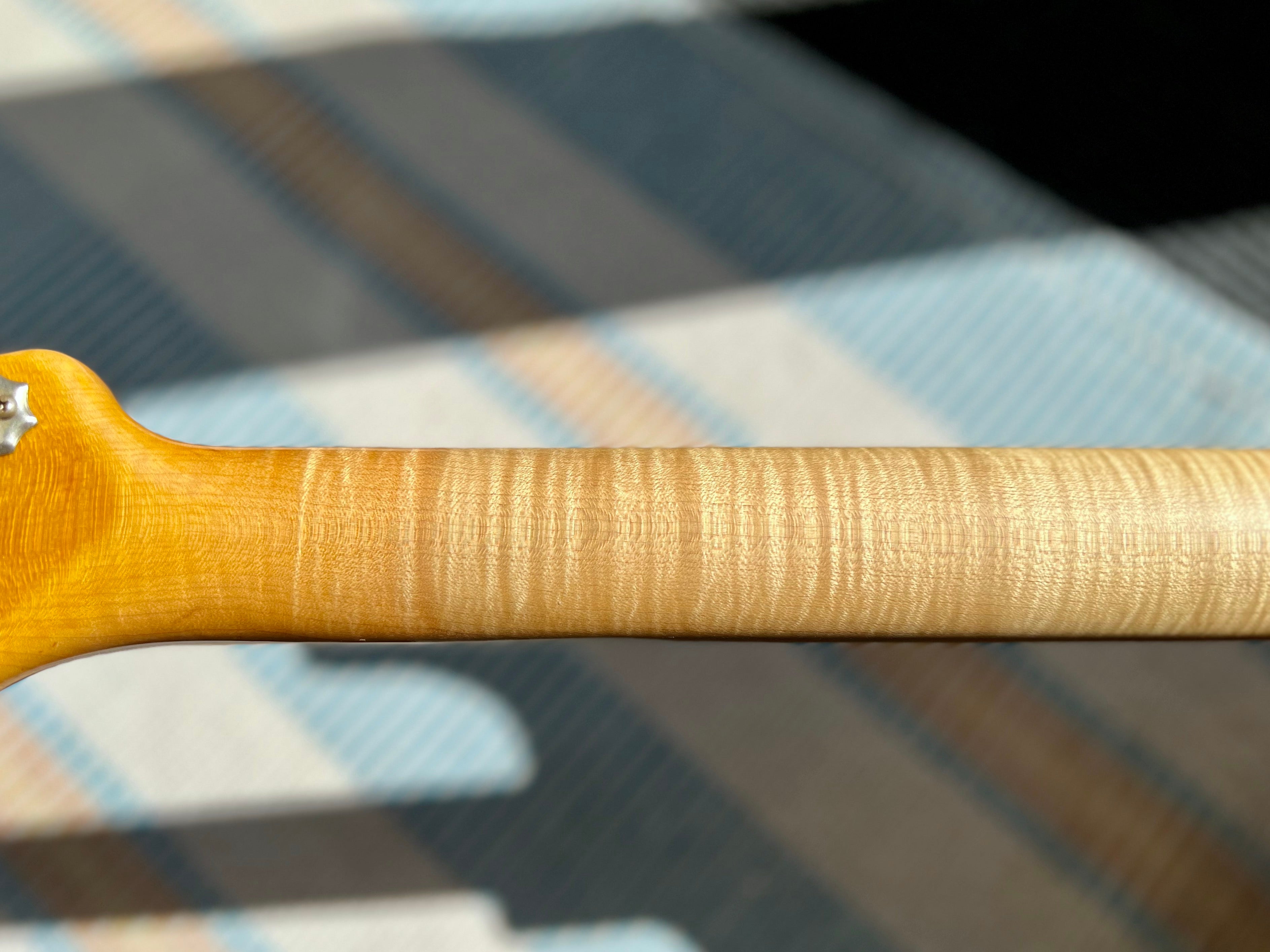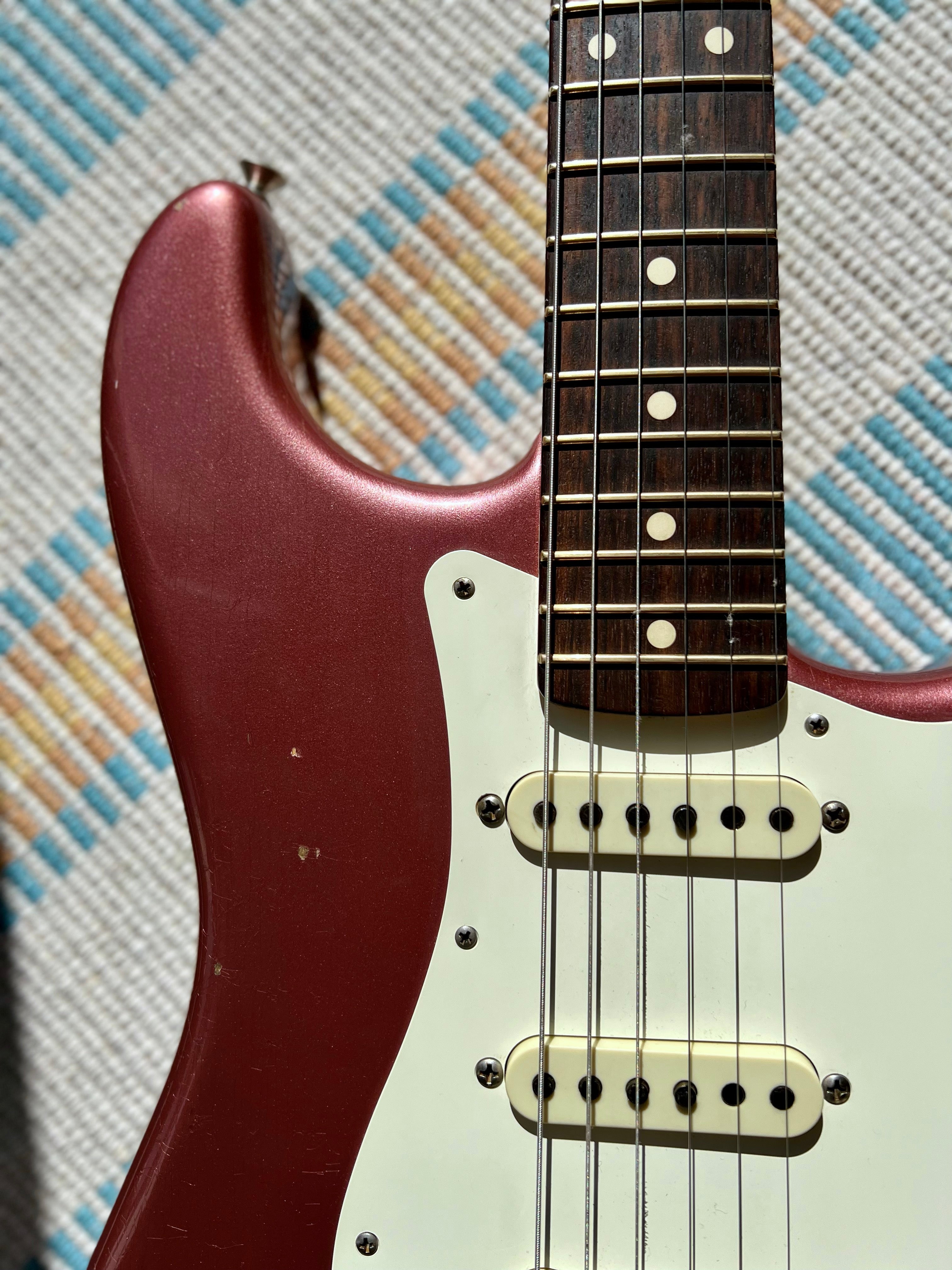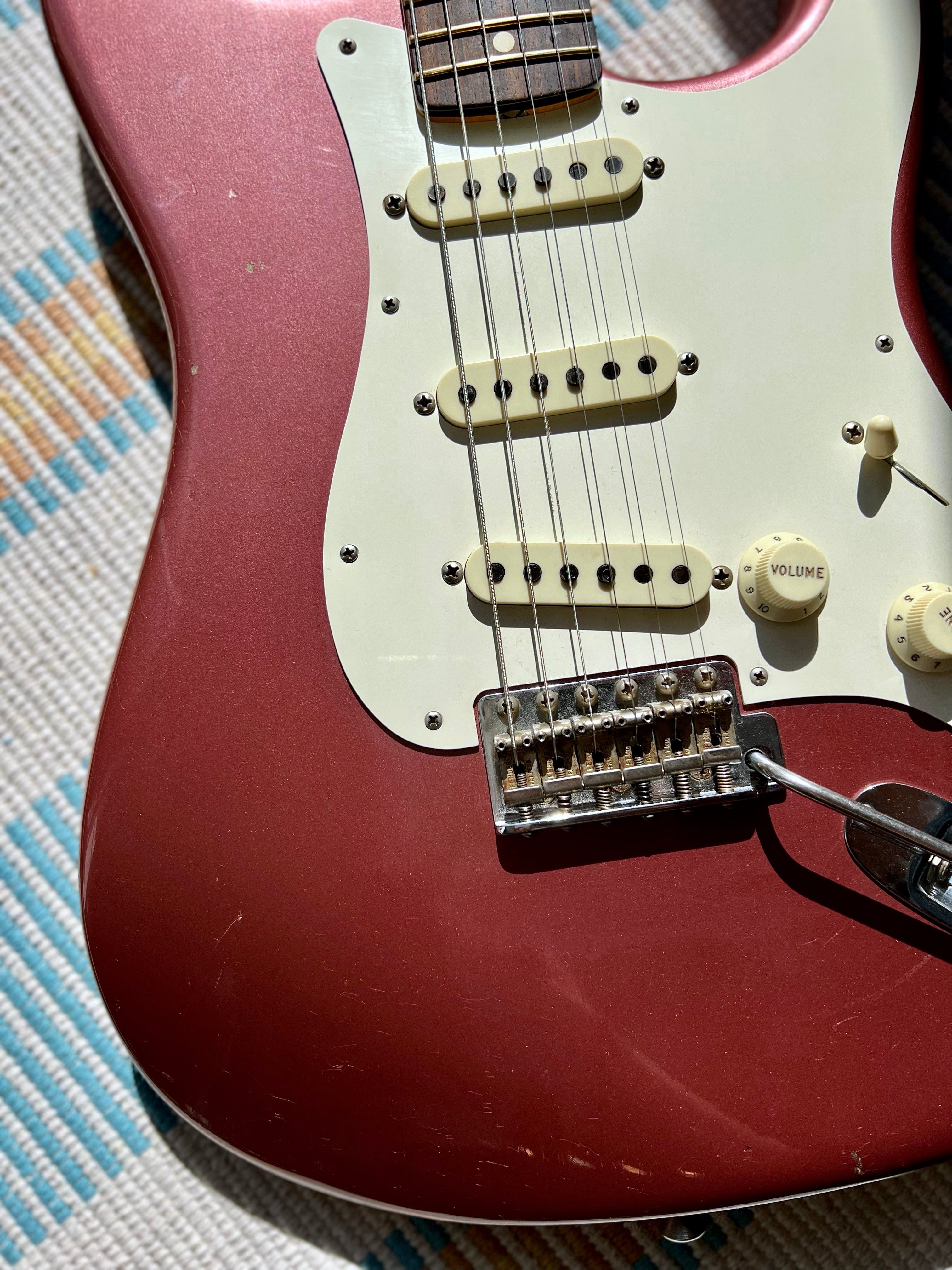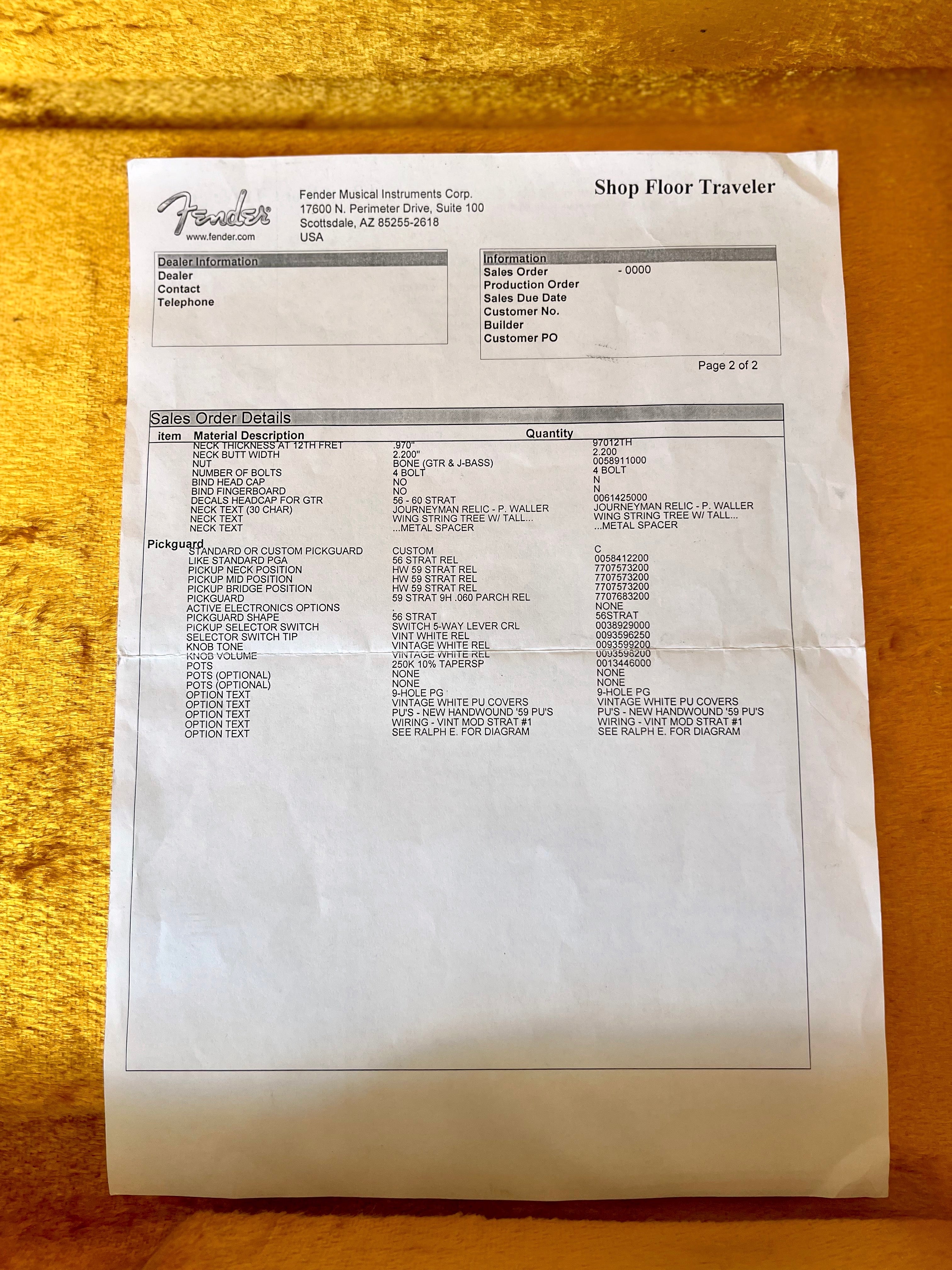 1 / 12